Screening can dramatically lower incidence of gastrointestinal cancer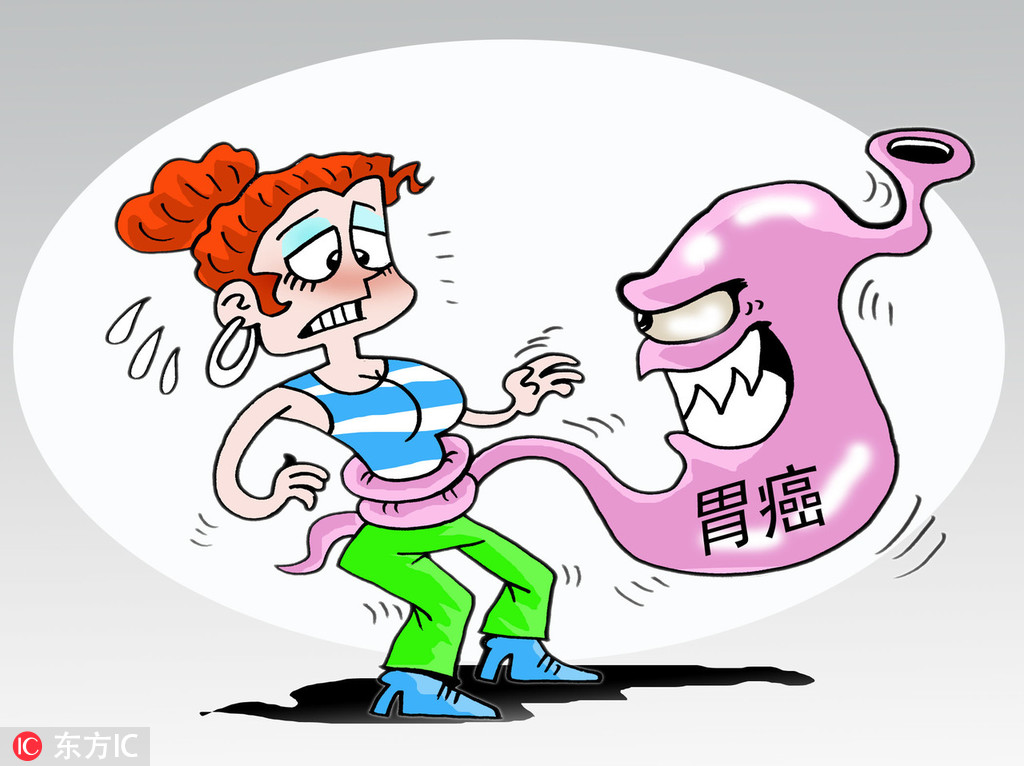 Medical experts are suggesting that high-risk groups over the age of 40 get annual screenings for gastric cancer, which is the second most common cancer in China.
Risk factors include having previously suffered from gastric illnesses that could lead to cancer, having an immediate family member with gastric cancer, a lifestyle that includes a high-salt diet, smoking or heavy drinking, or antibodies for the Helicobacter pylori (Hp) bacteria.
People found to be at high risk after a blood test are urged to undergo a gastroscopy, said Li Zhaoshen, an academician with the Chinese Academy of Engineering and head of the National Early Gastrointestinal-Cancer Prevention and Treatment Center Alliance.
The alliance was established in July with a goal of including 1,000 hospitals nationwide as prevention and treatment centers for early-stage gastrointestinal cancers.
China has nearly 500,000 deaths from gastric cancer each year, and nearly 680,000 new cases-half of such cases around the world-and experts attribute it to the low rate of early screening and detection.
"Around 90 percent of the gastric cancer patients in the country are already in the progressive stage when their diseases are detected, so they miss the best period for treatment," Li said.
In comparison, the early diagnosis rate of gastric cancer is 60 percent in Japan and 50 percent in South Korea, Li said, and accordingly, the five-year survival rates in the two countries are roughly 30 percent higher than in China.
Du Yiqi, a professor with the gastroenterology department of Shanghai Changhai Hospital and secretary-general of the alliance, said that to prevent stomach cancer, it is vital to fight against Hp, one of the most controllable factors of the cancer.
"The Hp bacteria has been listed in the first category of cancer-causing factors of gastric cancer by the World Health Organization, and for each individual infected with Hp, the eradication of the bacteria can reduce the incidence of suffering from stomach cancer by 46 percent," he said.
Li Fang, deputy director of the talent exchange center of the National Health Commission, said that one goal in the "Healthy China 2030" initiative is to raise the five-year survival rate of all cancers by 15 percent, and that requires more early screening.