Auto leasing industry sparks discussion at forum in Tianjin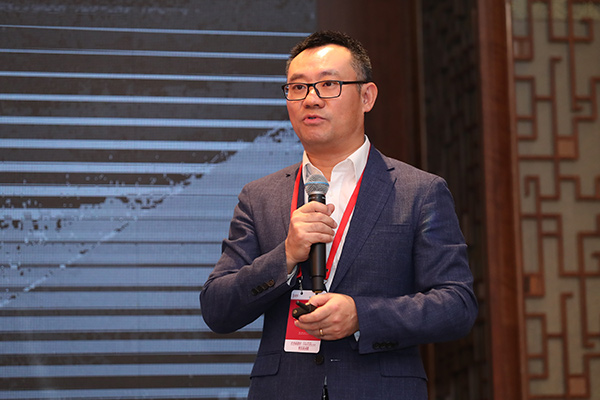 What is the key to future success in the auto leasing industry? One chief executive officer offered his opinion during a forum in Tianjin.
"To most auto financing enterprises, the key to future success lies in finding market segments and assessing their own resource endowments," said Wan Jun, founder and CEO of Lionbridge, at a roundtable discussion of 2018 Global Leasing Industry Competitiveness Forum.
The forum was held in Tianjin from Nov 27 to 29, with the theme, "New Pathways for Global Growth & New Energies for Leasing Industry".
As a issue that generated heated discussion at the forum, the auto leasing industry's status quo and future have sparked widespread discussion.
Auto leasing is a common approach to acquire vehicles in many developed markets, accounting for 15 to 30 percent of new vehicle retail sales. In China, although equipment leasing is already common, auto leasing is still a market in its infancy.
Data released at the forum shows that, compared with the financial penetration rate of more than 80 percent in mature markets, such as Europe and the United States, the share of China's auto finance penetration rate reaches less than 50 percent.
The date also revealed, against the backdrop of national income growth, policy and regulation support, and rapid growth of automobile production and sales, the balance of China's auto credit market has increased by nearly 18 times from 40 billion yuan ($5.84 billion) in 2001 to 750 billion yuan in 2015.
A promising future for the industry is not equal to homogeneity competition. In Wan's eyes, finding each enterprise's unique advantage means much to the healthy growth of the entire industry.
"Lionbridge boasts about 1,000 sales and risk control employees, which covers more than 30 provinces and 700 cities and counties nationwide, providing cost-effective vehicle leasing and financing services for more than 200,000 commercial vehicle drivers and individual owners," Wan said.
He added that the company will give more support to individual vehicle owners, shouldering the social responsibility of supporting entities and helping more small and micro-sized businesses.