Portuguese tourism seeks revival of China flights
Share - WeChat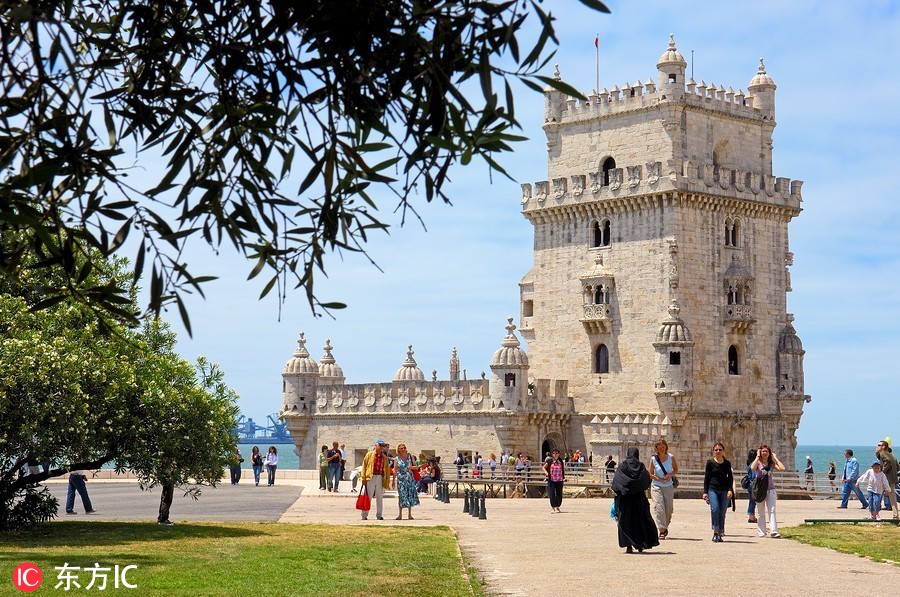 Portugal's travel trade is pressing for direct air services to China to be re-established after flights between the nations were suspended in mid-October.
Beijing Capital Airlines suspended its direct flight between Beijing and Lisbon on Oct 15, due to "operational reasons".
Paulo Brehm, advisor to the board of Portuguese Association of Travel and Tourism Agencies, also known as APAVT, said the direct route had driven steady growth of the Chinese tourist market in Portugal, and it is "unquestionably important" to the tourism trade for both countries.
"In 2017, there were more than 256,700 Chinese tourists in Portugal and that number was only around 182,400 in 2016, which represents a huge growth," Brehm said. "No doubt that the direct flight did help."
"The direct air link has helped our members, travel agencies to sell Portugal as an attractive destination to the Chinese market, and China is overall a destination that has been growing in attraction within Portuguese travel market, so we are doing all we can to state the importance of the direct link to the relevant parties to reopen the route," he added.
Earlier, the Portuguese national tourism authority, Turismo de Portugal, also called for the consideration of how to replace the direct air service, saying it would follow up efforts by tour operators and airlines to keep China and Portugal connected by air.
The three-time-a-week flight between the city of Hangzhou, in East China's Zhejiang province, and Lisbon, with a stopover in Beijing, commenced on July 26, 2017.
In its first year operating the service, Capital Airlines transported more than 80,000 passengers. The average occupancy of the flight was 80 percent in weaker months, and 95 percent in the high season.
According to Turismo de Portugal, in the twelve months since the initial July 2017 launch of the Capital Airlines' direct route there has been a huge rise in dispersal of Chinese visitors across regions of Portugal.
The number of overnight Chinese visitors to the country during this same period increased at a rate of 15.6 percent, from 199,000 overnights in the first half of 2017, to 230,000 in the first half of 2018.
Portugal saw year-on-year arrivals increases of more than 40 percent in the third and fourth quarters of 2017 (41.8 percent and 42.1 percent respectively), according to the China Outbound Tourism Research Institute, which has branches in Beijing and Hamburg, Germany.
Christopher Ledsham, chief communication officer at the institute, pointed out that direct flights are especially important to the Chinese outbound market, since Chinese people typically have only a limited amount of annual paid leave or public holidays.
"Accordingly, having a direct flight means that smaller countries such as Portugal can benefit from being able to serve as the first or last stop of a wider tour of Europe and the region," he said. "This is particularly acute in the case of Portugal, since being situated at the far Western point of Europe means that it would be more likely to be left off of a wider Europe travel itinerary than smaller countries further east in Europe, such as Denmark or Austria."
With Chinese visitors typically being less influenced by seasonality than those from Portugal's conventional European tourism markets, Ledsham said the Portuguese tourism industry can ensure that it is adequately prepared to serve Chinese visitors during times of the year that are typically regarded as "low" and "shoulder" seasons.
Beijing Capital Airlines is one of the subsidiaries of the Chinese conglomerate HNA group, whose ongoing restructuring efforts to beef up liquidity would appear to have been a key reason for the suspension of the flight connection.
Brehm said the Portuguese side are discussing the possibility of opening the route with a different service provider.