Ties to boost trade in the Americas
Share - WeChat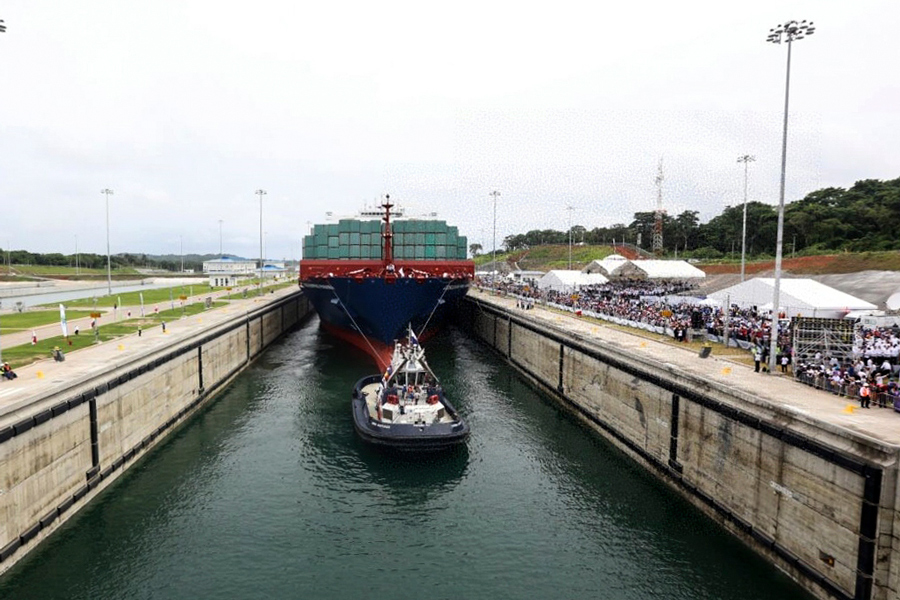 Panama will become a major regional hub for China as it further enhances business ties with the rest of the Americas through a potential free trade agreement, the Belt and Road Initiative and growth in the shipping sector, officials and business executives said.
Many opportunities arose after the two countries established diplomatic ties last year. They include companies from both nations making more moves related to investment and trade - especially in infrastructure and tourism development, service collaboration, mining and agricultural products, said Zhang Shaogang, director-general of the Department of International Trade and Economic Affairs at the Ministry of Commerce.
Commerce officials from the two countries have held four rounds of meetings on the China-Panama FTA since June of last year, reaching agreement on almost half the chapters, including sanitary measures, technical trade barriers, e-commerce and intellectual property.
China and Panama held the fourth round of negotiations on the FTA in Panama in November.
On the basis of previous negotiations, the ministry said, in-depth discussions were conducted on issues such as goods trade, services trade, financial services, investment, rules of origin, customs procedures, trade facilitation and economic and trade cooperation. The fifth round of talks on the FTA will be held in China.
Trade volume between China and Panama amounted to $6.69 billion in 2017, up 2.8 percent year-on-year, according to the China Chamber of International Commerce.
China is the second-largest user of the Panama Canal after the United States. The Panama Canal Authority recorded a total of 44 million metric tons of cargo moved to and from China through the canal during the 2017 fiscal year, accounting for 18.3 percent of the canal's total flow of goods.
A number of Chinese companies, including Huawei Technologies, Bank of China and China COSCO Shipping Group, have established branches in Panama.
Yu Zenggang, deputy-general manager of China COSCO Shipping Group, said that since the Panama Canal was expanded in 2016, the group is able to send many huge Panamax ships, which include oil tankers and large container and bulk carriers, through its wider lanes.
He said COSCO will continue to enhance its presence in the country to assist its business, particularly in sectors such as warehousing, shipping services, logistics and staff training.
Also, China Communications Construction Co and China Harbour Engineering Co also jointly won the bid in July for the fourth bridge over the Panama Canal with a contract price of $1.42 billion.
Sun Ziyu, vice-president of CCCC, said the project will not only be one of the most important engineering programs in Panama and Central America for the next few years but also the largest bridge project for which Chinese enterprises have won a bid in the Americas.