Law should ban smoking in public places
Share - WeChat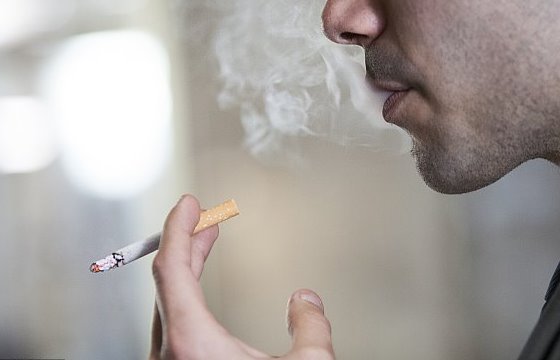 IN ITS PANEL DISCUSSION on the draft of the Promotion Law on Basic Medical Treatment and Public Health being reviewed by the legislature, experts of the Chinese Association on Tobacco Control suggested changing "smoking in public places should be controlled" to "smoking in indoor public places, indoor work places and public transport must be banned". Legal Daily comments:
The suggested revision is not only reasonable but also urgently needed, as China has not made breakthroughs in its tobacco control since it signed the World Health Organization's Framework Convention on Tobacco Control in 2003-the country's smoking rate has remained largely unchanged at about 27 percent, and 740 million people suffer from secondhand smoke. It is estimated at least 1 million people die of diseases related to smoking in China each year.
Last month, the China Tobacco Corporation urged its local branches to try to fulfill the annual sales objective of 47.38 million boxes of cigarettes-each box contains 50,000 cigarettes, which has remained stable, if not slightly increased, over these years. The fight against tobacco use has always been an uphill battle as the State-owned industry has a strong say over any efforts that might affect its business, for it is a reliable source of government revenue and a large job creator.
The Healthy China 2030 plan, adopted by the central authorities in 2016, proposes to reduce the smoking rate from 27 percent to 20 percent. Anti-smoking legislation is necessary to realize that objective. If the suggested revision can be adopted-from "should be controlled" to "must be banned" and also the categories of the public place where secondhand smoke is mostly serious are specified-it will represent a big step forward in China's tobacco control endeavor.
If the revision becomes law, a number of local laws and rules on public health and tobacco control will be amended. The current wording of "should be controlled" would give the local lawmakers too much space to turn a blind eye to the problem, which is an important reason why tobacco use has not been put under effective control till now.
Hopefully, the revision can be endorsed and strictly implemented with supporting supervisory and punitive measures, which wait to be written into the law, so as to endow the law with deterrent forces to thwart smoking in public places.
Also, more efforts are needed to raise the public awareness of the harm smoking can inflict on people's health, as well as the necessity of protecting young people, particularly adolescents, from tobacco use.
Most Viewed in 24 Hours
China Views