Low temperature associated with increased death risk
Share - WeChat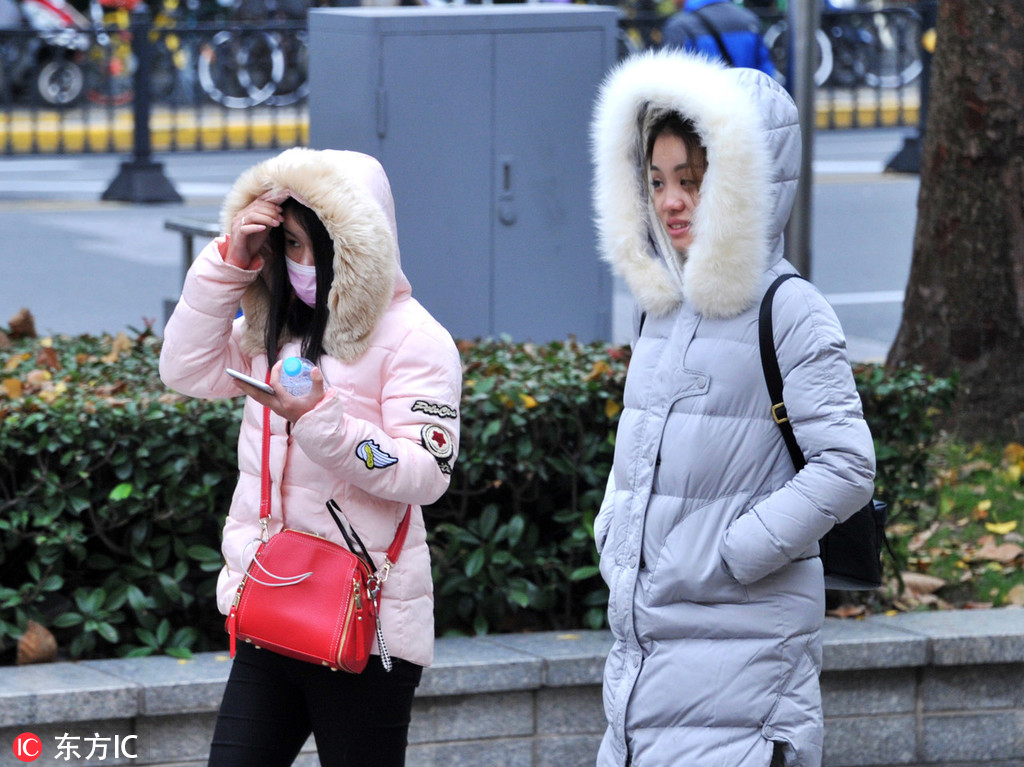 BEIJING - Many young people think heavy winter clothes compromise their style and refuse to bundle up no matter the weather, but a Chinese study shows how you dress can be a matter of life or death.
The study shows the best temperature -- the temperature with lowest death rate -- might be 22.8 degrees Celsius. Warmer and cooler temperatures are associated with an increased risk of death and disease. But the effects of lower temperatures last longer and are more serious than those of higher temperatures.
The study by the Chinese Center for Disease Control and Prevention and Shanghai-based Fudan University looked at 1,826,186 non-accidental deaths in 272 Chinese cities in five climate zones from 2013 to 2015.
The causes of death included cardiovascular disease, coronary heart disease, respiratory disease, strokes, and chronic obstructive pulmonary disease.
Researchers graded temperatures into four categories: extreme cold (-6.4 to 1.4 degrees centigrade), moderate cold (-1.4 to 22.8 degrees), extreme heat (29 to 31.6 degrees), and moderate heat (22.8 to 29 degrees).
They found that 14.33 percent of deaths were attributed to high or low temperatures. Of these, moderate cold and moderate heat were associated with the highest risks, which were 10.49 percent and 2.08 percent, respectively.
When temperatures rose, the risk of death dropped quickly at first, and began rebounding slowly after hitting 22.8 degrees Celsius. The risks from extreme cold lasted for more than 14 days, while the risks from extreme heat appeared immediately and lasted only for two to three days.
The study also found that the effect of low temperature on cardiovascular disease was greater than that on respiratory disease. Temperature-related cardiovascular mortality was 17.48 percent, while respiratory mortality was 10.57 percent.
Lead researcher Kan Haidong, said the effects of cold on the cardiovascular system are related to changes in the autonomic nervous system, blood pressure, and inflammatory response. The effects on the respiratory system might be due to increased respiratory infections on cold days.
Researchers also found temperature-related mortality rates were higher in elderly people (aged 75 years and over), children and women.
The mortality and disease risk were more prominent in the temperate monsoon and subtropical monsoon climate zones, and in cities with a high urbanization rate and a short duration of central heating.
The findings could help improve clinical and public health practices to reduce the health risks associated with current and future abnormal weather caused by climate change, according to the study published in the latest British Medical Journal.
Kan suggested people take rapid and short-term measures to cool down in hot weather, and be sure to dress warmly on cold days.