Beijing looking for positive outcome of leaders' meeting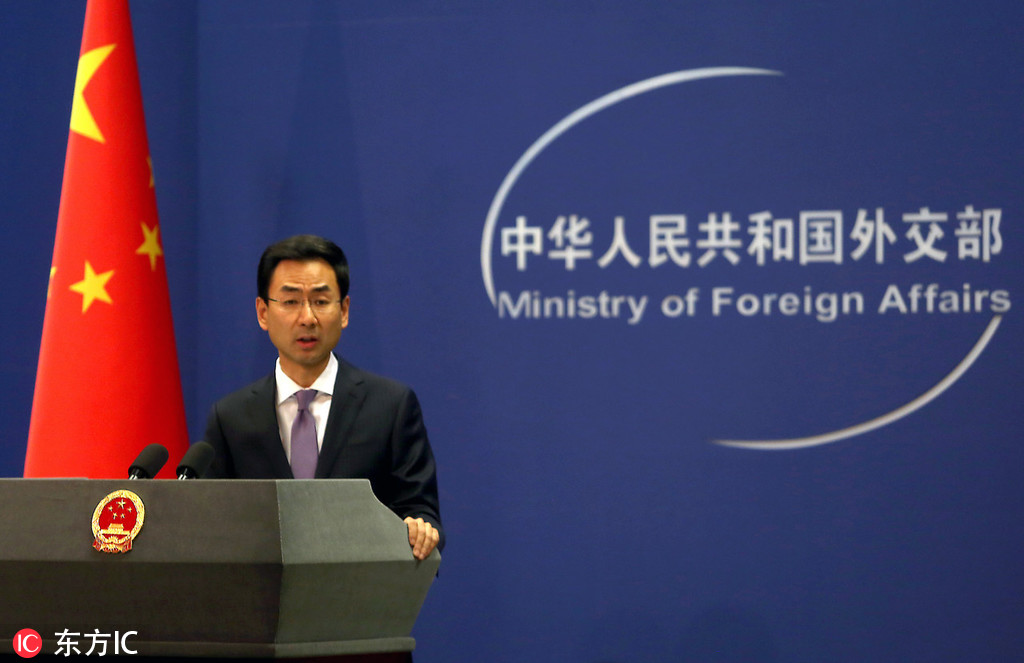 Beijing hopes the United States will meet it halfway to promote a positive outcome at the upcoming meeting between their leaders at the G20 summit, Foreign Ministry spokesman Geng Shuang said on Tuesday.
Geng told a daily news conference that President Xi Jinping and his US counterpart, Donald Trump, agreed to push forward a solution on trade issues that is acceptable to both in a phone conversation earlier this month.
Economic teams from both countries are in contact to implement the consensus reached by their leaders, he said.
He noted that the nature of China-US trade cooperation is mutually beneficial, and China is willing to resolve trade issues through negotiation and consultations.
Meanwhile, China will firmly defend its interests, he added.
Geng made the remarks after Trump said in an interview with The Wall Street Journal that it is "highly unlikely" that he would accept Beijing's request to hold off on boosting tariff levels on $200 billion of Chinese goods.
In another development, Geng said that China pays great attention to the smuggling and abuse of fentanyl analogues-potent so-called designer drugs-and is taking effective measures to tackle the problem.
A commission set up by the US Congress said Chinese authorities are not doing enough to halt the flow of the synthetic opioid, fentanyl, and related chemicals into the US, Bloomberg reported on Tuesday.
Geng said the abuse of fentanyl analogues in the US is the result of a combination of factors, and the US government can do more to reduce demand. Most of the new psychoactive substances, including the fentanyl analogues, are designed in developed countries in the West, Geng said, adding that they are mainly processed and consumed in these countries.
The US has repeatedly accused China of being an important source of fentanyl analogues, but has never provided accurate data or valid evidence, and the intelligence clues it has are limited, he said.
Anti-drug cooperation has been a highlight of Sino-US law enforcement security cooperation, Geng said, adding that China is willing to continue strengthening communication and cooperation with the US in this field.