New book on President Xi Jinping's diplomatic philosophy hits the shelves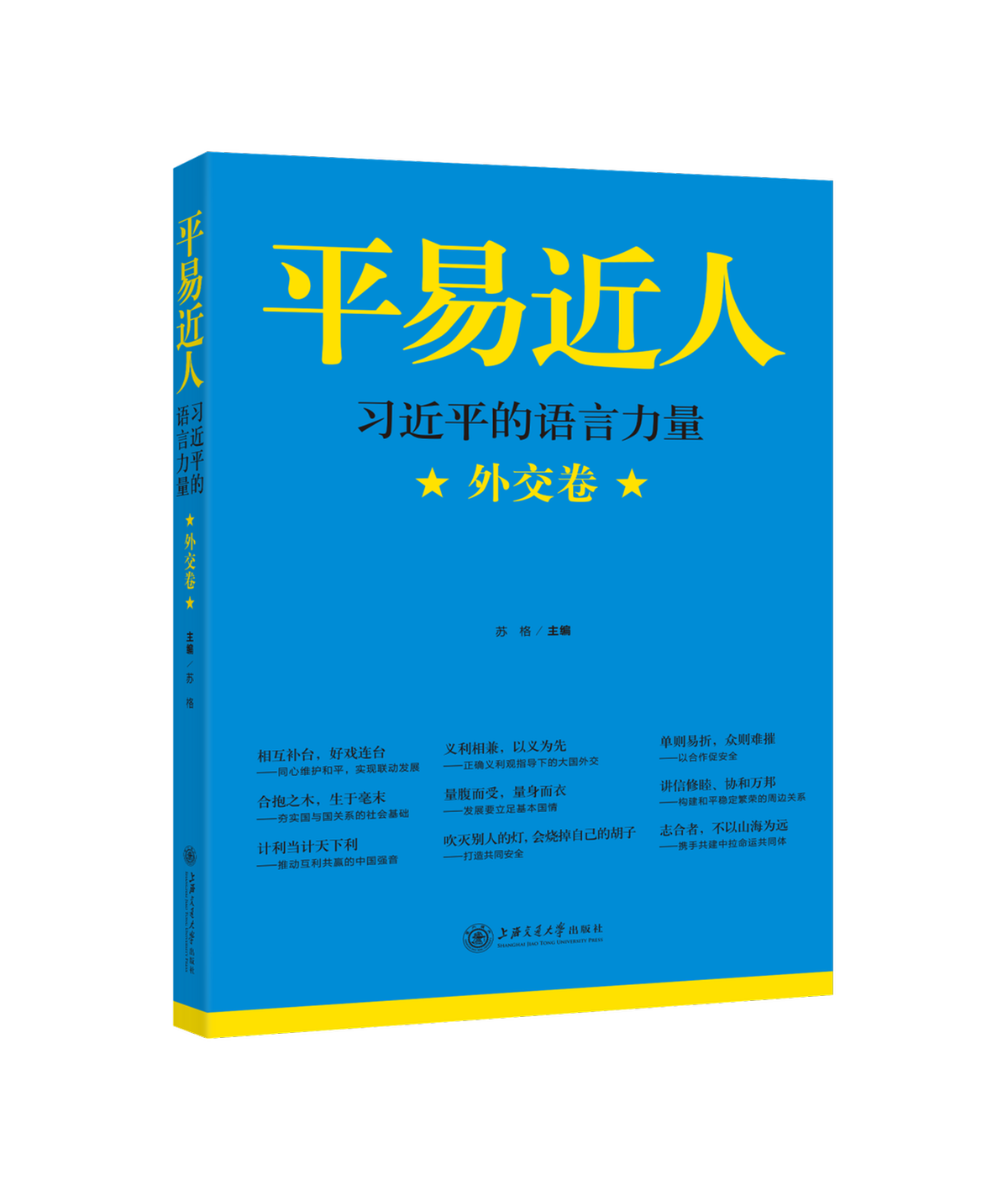 The third installment to the series Xi Jinping Wit and Vision — Selected Quotations and Commentary, which focuses on President Xi Jinping's diplomatic approach, is now available in book stores across the country.
The book, published in early November, was edited by a team of scholars from the China Institute of International Studies, a research center affiliated with the Ministry of Foreign Affairs, and published by Shanghai Jiao Tong University Press.
Su Ge, chairman of China National Committee for Pacific Economic Cooperation and former head of the CIIS, led the team and spent a year compiling the book.
Divided into four chapters, the book comprises metaphors, everyday sayings and quotations from classic literature used by Xi during diplomatic events from 2013 to 2017, such as speeches given at G20 and APEC summits, and in signed articles published on foreign media.
Chen Yao, a professor of comparative politics at Shanghai Jiao Tong University, said the book is "a good read" for people interested in China's political philosophy and diplomacy.
"President Xi has talked about the country's unique political system in such a way that is easy to understand by foreign audience," he told China Daily on Tuesday during a book-sharing event in Shanghai.
The first installment of the series, which focuses on Xi's thoughts on domestic affairs, was released in 2014. Its English edition appeared in stores in 2016.
The second book, published in 2017 to mark the 90th anniversary of the establishment of the People's Liberation Army, zooms in on Xi's thoughts on national defense and military development.
Li Fang, the publisher of SJTU Press, said that more than 900,000 copies across all the three installments have been sold. The publishing house also said that it would translate the third book into English and Japanese.