Businesses discuss B&R Initiative at Hamburg Summit
Share - WeChat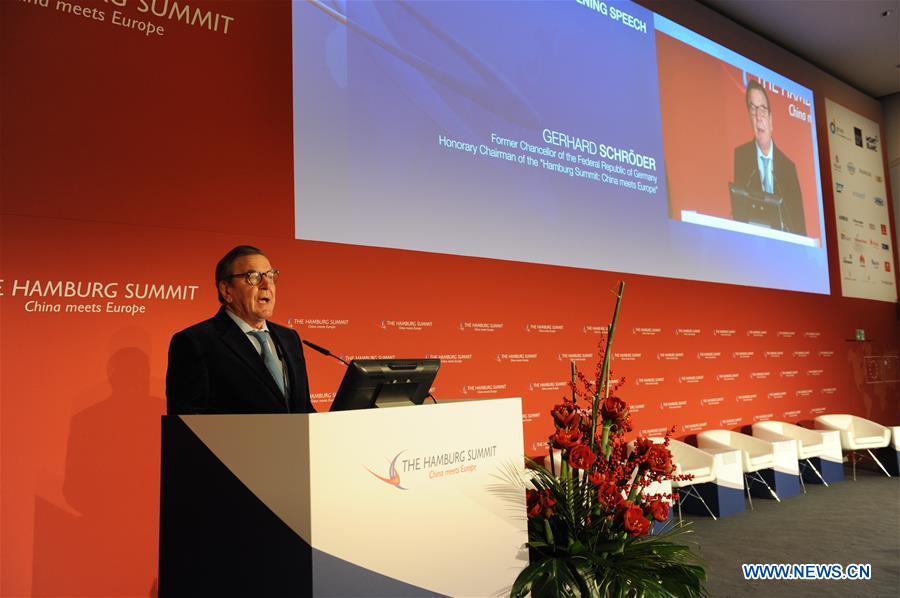 Helis said businessmen in Europe should not enclose themselves, adding the logistics infrastructure -- connected by major rail, port and pipeline projects -- has already paved ways for good business opportunities.
"There are already several railways linking China's western cities and Germany's Hamburg and Duisburg. So why not utilize it?" Helis said.
For Jens Meier, CEO of the Hamburg Port Authority, the Belt and Road initiative means more than just infrastructure building.
"It involves more intelligence communication," Meier said, adding his cooperation with Shanghai port has yielded fruitful results.
Meier said the young generation of the two countries shared experience of the digitalization and some IT solutions that greatly increase the efficiency in managing seaports.
Besides the business value of the initiative, Thomas P. Lamnidis, vice president of Greece's KLC Law Firm, referred it as a driving force promoting peace and stability.
Lamnidis said the new Silk Road covers the "hottest areas" of the world, and "it will yield several times of the value people invest" since it not only creates trade flows but generate prosperity, and terrorism and extremism will be averted.
"If you create good life... they don't want to make attacks, they want to live a good life with their family together," Lamnidis said.