Millions brave frigid cold to watch Thanksgiving parade in NYC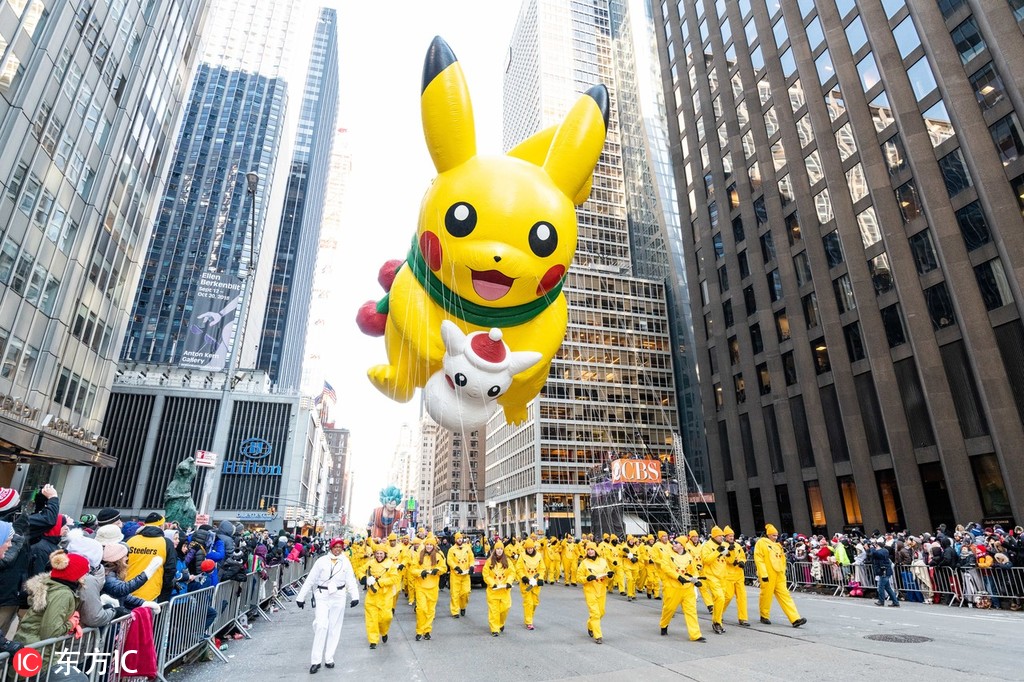 NEW YORK - Despite frigid cold and strong winds, millions of people from New York and around the world lined the streets of Manhattan to watch the dazzling display of balloons and floats at the 92nd annual Macy's Thanksgiving Day Parade on Thursday.
Many spectators, huddled under blankets and behind guardrails, have waited for hours at the 77 St/ Central Park West where the three-hour annual spectacle kicked off at 9 am (1400 GMT).
The temperature dipped to 19 degrees Fahrenheit (-7.2 degrees Celsius) in the morning, which tied Nov 28, 1901 and Nov 30, 1876, for the second coldest Thanksgiving in the city, according to the National Weather Service for New York.
The coldest Thanksgiving in New York was recorded on Nov 30, 1871 when the temperature dropped to as low as 15 degrees Fahrenheit (-9.4 degrees Celsius).
"I don't feel cold because I really want to see the balloons," said Michelle, who arrived in the Big Apple the day before from Scotland with her friends. Beating the jet lag, the girls came to see the parade as early as 7 am (1200 GMT) for a good spot.
"I've been to New York for six times and it's my first Thanksgiving here. I can't miss it (the parade)," Michelle added.