Nissan votes unanimously to fire Chairman Ghosn, ending two decade reign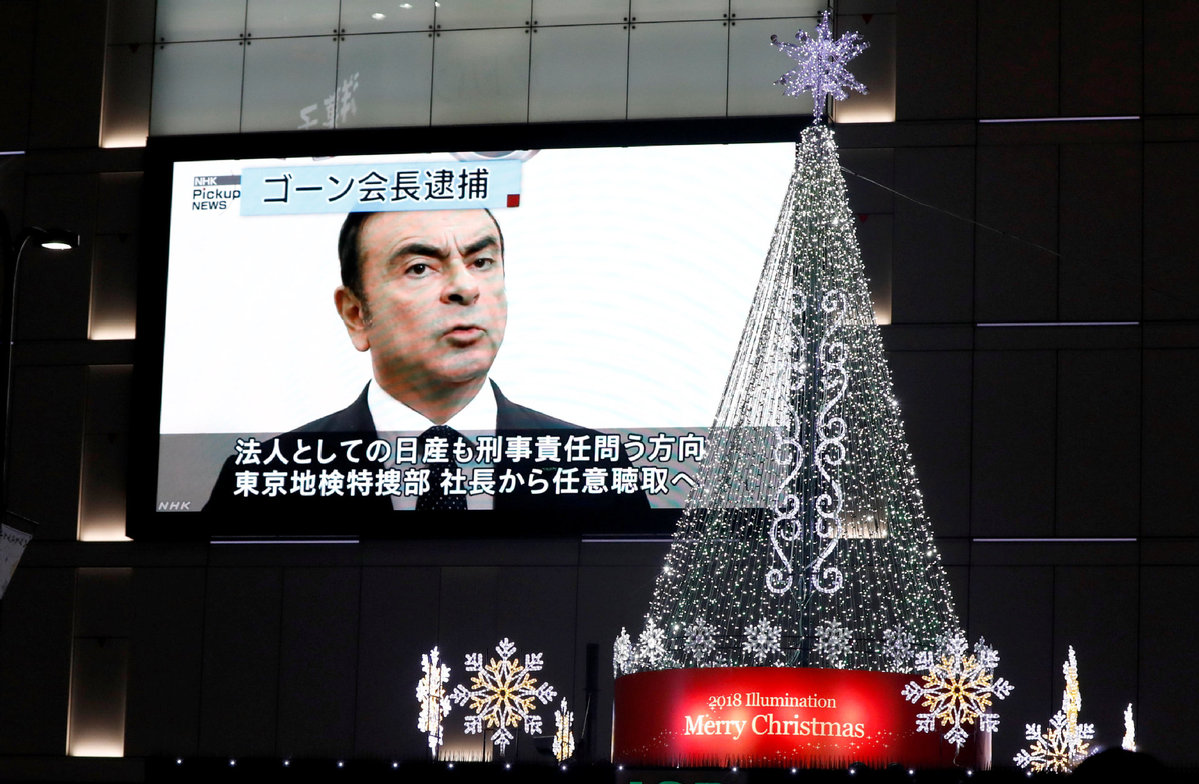 TOKYO — Nissan Motor Co. fired Carlos Ghosn as chairman Thursday in a dramatic end to the powerful executive's nearly two decade long reign at the Japanese automaker after his arrest for alleged financial improprieties.
In an hours-long meeting, the company's board of directors voted unanimously to dismiss Ghosn as chairman and as a representative director, Nissan said in a statement. It said its own internal investigation, prompted by a whistleblower, found serious misconduct including under-reporting of his income and misuse of company assets.
It was a stunning downfall for one of the biggest figures in the auto industry, a man who helped drive turnarounds at both France's Renault SA and at Nissan and then managed an alliance between them that sold 10.6 million cars last year, besting its rivals.
Nissan said in a statement filed to the Tokyo Stock Exchange that its investigation uncovered misuse of company investment funds and expense money for personal gain.
Earlier this week, Renault voted to keep Ghosn as its chief executive but appointed Thierry Bollore, its chief operating officer, as its interim chief.
AP