'Artistic intelligence' explored in exhibit
Share - WeChat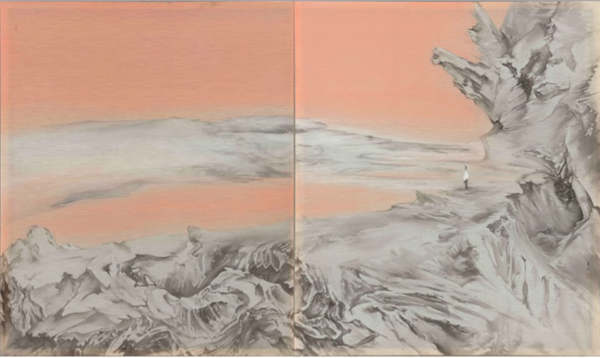 An exhibition jointly organized by art schools in China and the United States offers audiences an opportunity to consider the role of art education in the modern technological age.
The exhibition, titled From/To: the Frontier of Chinese Art Education, displays dozens of pieces of artwork by faculty members of the China Academy of Art (CAA) from Friday through Dec 9 at the two campuses of San Francisco Art Institute.
The works include traditional ink paintings, oil paintings, prints, sculptures, large-scale installations and immersive virtual reality.
"No matter what forms, whether it's ink painting, oil painting or new media, the artists are thinking about how to convey Chinese people's message through Chinese people's stories," said Xu Jiang, president of CAA.
"At CAA, we hope both faculty and students can work like a craftsman and think like a philosopher. That's the theme of this exhibition: the theory of philosophical craftsmen," he said.
Highlights of the exhibition include Shanshui (landscape) Manifesto of ink paintings, an "antique display garden" and Mind Cosmos, a VR program created by CAA students.
The designers of the exhibition started by posing 90 questions that aim to generate conversation around the future role and mission of art education in an age when technological development is changing art and revolutionizing education and learning.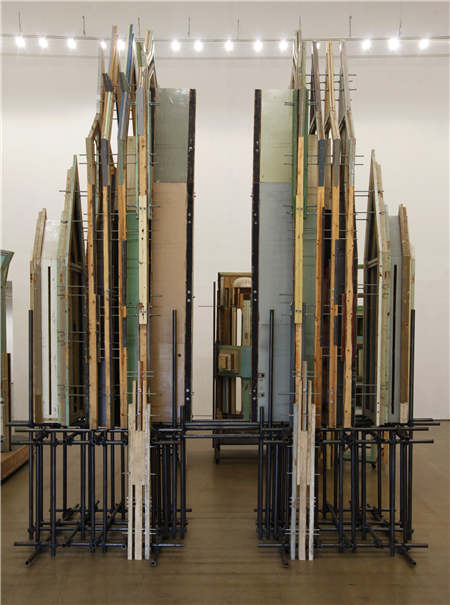 The exhibition is trying to place art at the center of humanity's shared future as the organizers believe that art serves as antidote to the contemporary technological trend that attempts to augment or erase humans' presence.
A two-day symposium and film series, titled Poverty of Sensibility—Panel 21: Art/Education in the 21st Century III, was held on Friday and Saturday on the sidelines of the exhibition.
Leading artists, art professors and art program directors from museums and galleries in China and the US were invited to participate in the dialogue, analyzing the current state of art and education and exploring their potential under the background of technological development.
Founded in 1928 as the first art academy with a comprehensive academic program, CAA has been honored as "the cradle of modern art education in China". With more than 9,000 students, it is committed to revitalizing national art through its support of traditional art forms while upholding the innovative contemporary works of modern-day Chinese visual culture.
Its relationship with SFAI started 32 years ago when SFAI professor Fred Martin took a group of students and faculty to CAA.
Most Popular