Palace Museum unveils tea relics
Share - WeChat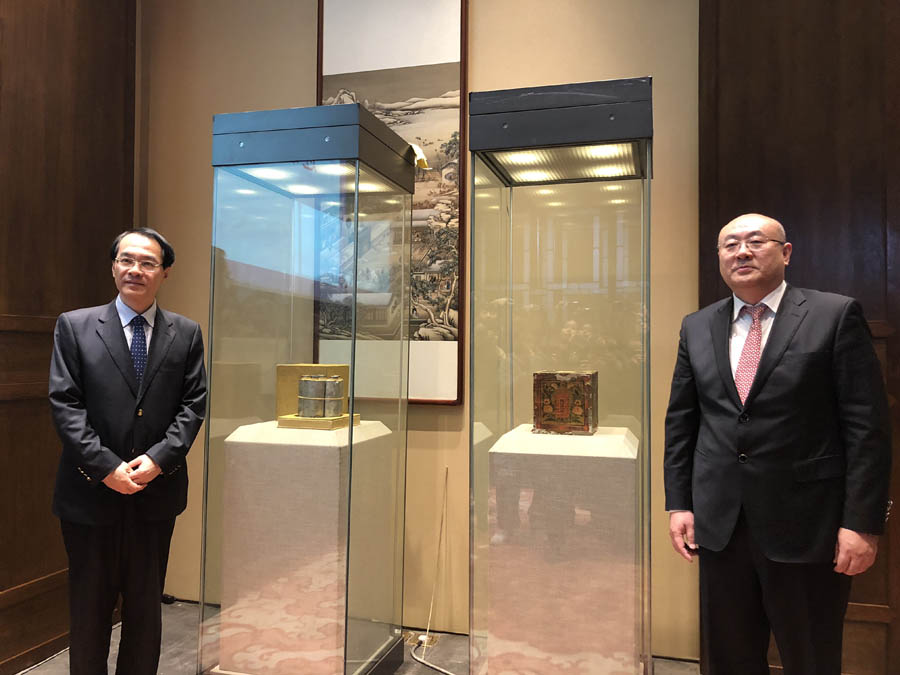 Two ancient tea relics were unveiled at a Chinese tea culture themed activity held in the Palace Museum on Nov 16, in Beijing, to trace back the traditional Chinese culture and promote the spirit of tea makers.
There are over 1,800,000 collections in the Palace Museum, of which more than 480 are tea relics. Hundreds of years ago, oolong tea from now Fujian province and others from their producing areas were sent as tributes to the emperor. Every tea relic reflects a dynasty and a regional culture.
"Tea is closely related to the lifestyle and spirit of Chinese people," said Zhu Hongwen, the secretary of the Discipline Commission of Palace Museum. "In the new era, we should let the Chinese tea culture shine from the inheritance."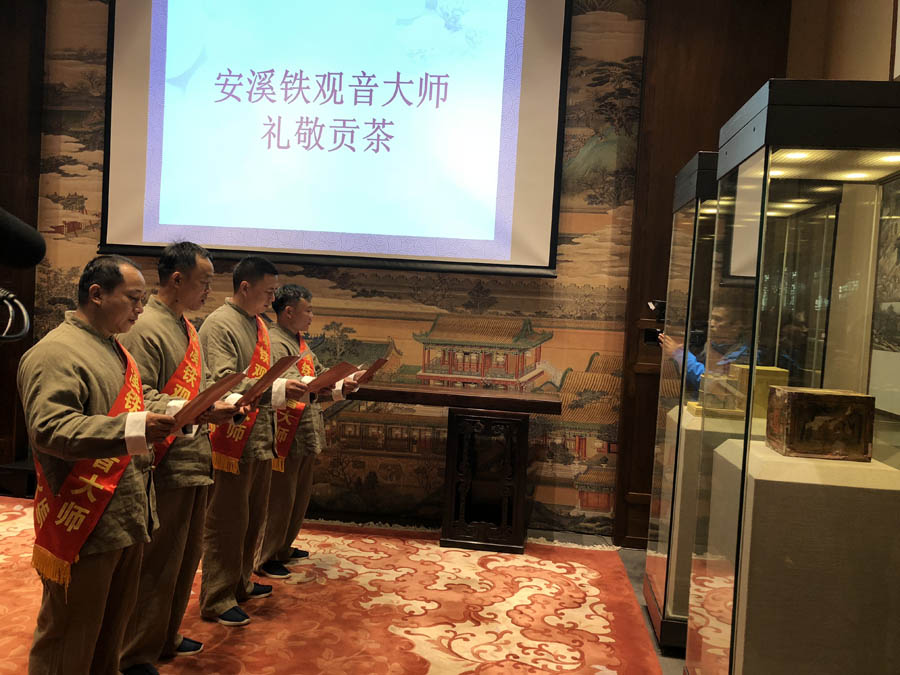 Four tea masters from Anxi county, Fujian province, the birthplace of Tieguanyin, one of the 10 most famous tea types in China, took solemn oath in front of the tea relics: to be a man before making tea; to revere heaven and earth; to protect Chinese tea and carry forward the tea spirit.
The four tea masters are selected by the Anxi Tieguanyin Tea Masters Competition to spread the craftsman spirit around China, which is jointly organized by Anxi County People's Government and Anxi College of Tea Science, Fujian Agriculture and Forestry University.
Today's Top News
Editor's picks
Most Viewed