President Xi calls for inclusive, rule-based world economy
Share - WeChat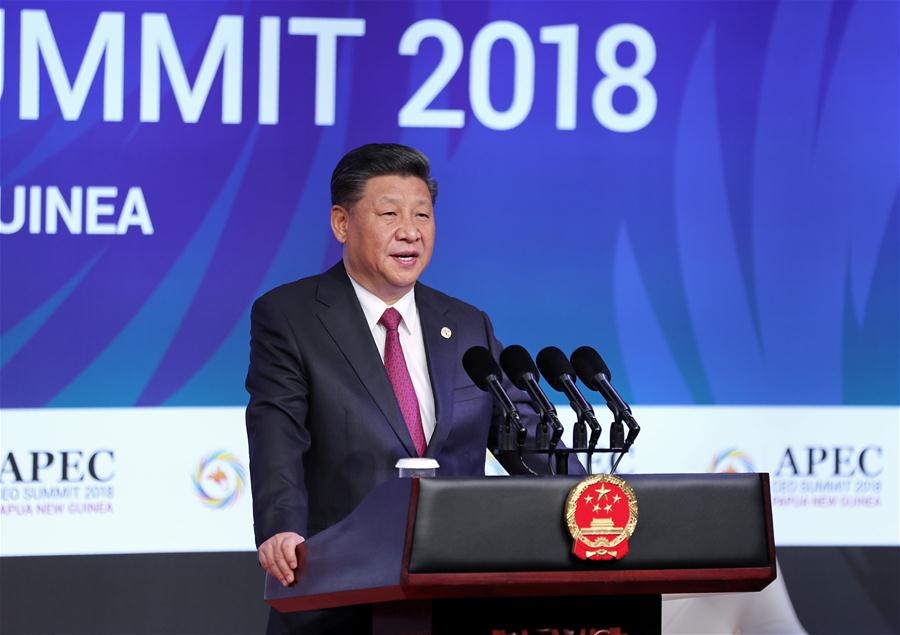 Chinese President Xi Jinping stressed the importance of building an open, inclusive, innovative and rule-based world economy while addressing the Asia-Pacific Economic Cooperation (APEC) CEO Summit here on Saturday.
In a keynote speech to the business leaders, Xi urged the international community to hold on to the right direction of world economy and work out an efficient global governance system.
SAME SHIP
"As we brave the rough waters of the global economy and confront the many risks and challenges, it is all too befitting that we have come together on this ship to chart the course for future development and cooperation," Xi said on board cruise ship Pacific Explorer in the Papua New Guinea (PNG) capital of Port Moresby, where the summit was held.
While achieving its own development, China will make greater contributions to helping countries around the world realize shared prosperity, Xi said.
In April next year, China will host the second Belt and Road Forum for International Cooperation in Beijing, the Chinese president announced, adding that the Belt and Road Initiative (BRI) is a major and transparent initiative with which China shares opportunities and pursues common development with the rest of the world.
"Mankind has once again reached a crossroads," he said. "Which direction should we choose? Cooperation or confrontation? Openness or closing one's door? Win-win progress or a zero-sum game? The interests of all countries and indeed, the future of mankind hinge on the choice we make."
Recalling the establishment of APEC, Xi said its birth and growth echoed the historical trend of openness and integration, the region's fervent desire for development and the people's need to meet challenges through cooperation.
Today's Asia-Pacific has the world's most dynamic and promising economy, which is recognized as a key engine driving global growth, he said.
"The world today is going through major development, transformation and change. While economic globalization surges forward, global growth is shadowed by protectionism and unilateralism," said the Chinese president.
A new revolution in science, technology and industry is in the making; but old driving forces are yet to be replaced by new ones, Xi said.