Kenya welcomes more Chinese investors to drive industrialization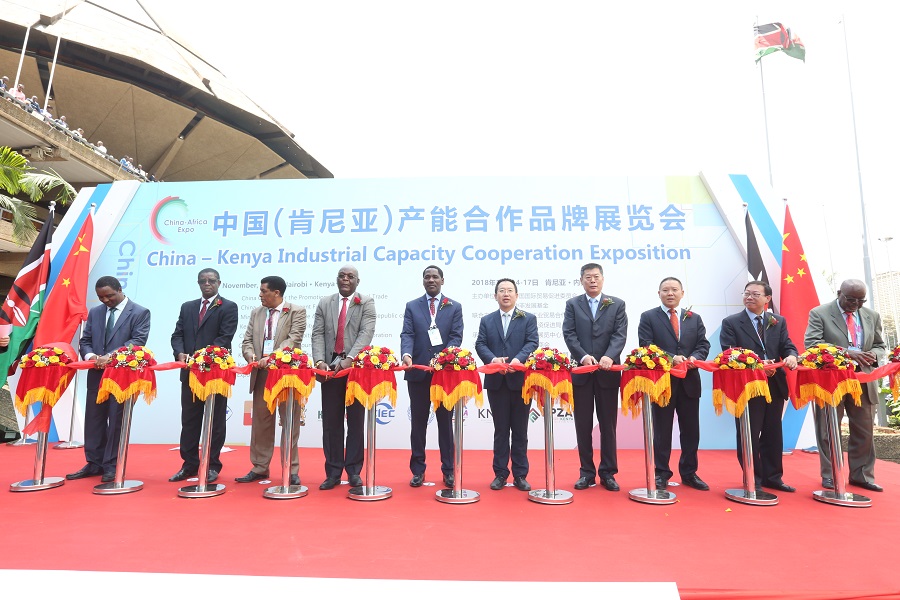 The Kenyan government is urging more Chinese to invest in the east African country saying this will benefit the people.
Speaking on Wednesday during the opening of the second edition of China-Kenya Industrial Capacity Cooperation Exposition in Nairobi, running from November 14-17 in Nairobi, Peter Munya, the industrialization, trade and cooperatives cabinet secretary, said continued investments from China and other international investors was an indication of their confidence in Kenya's investment environment.
"Kenya has actively promoted investment opportunities to the Chinese and we will continue to do so. Indeed I have just come from such a mission in Shanghai and Beijing. We would like to urge business associations to use such forums to attract more Chinese investors to Kenya," said Munya.
He said manufacturing is outlined under the country's national agenda. China has the capacity to help increase the added value and competitiveness of Kenya products and this expo will provide a unique platform to fulfill this goal said the CS.
"Chinese investors have the ability to add value to our economy, create more jobs and boost our export value. They are certainly welcome," he said addressing hundreds of Chinese investors exhibiting in the event.
Guo Ce, the economic counselor of the embassy of China in Kenya, said the expo is a unique platform for the business community from both countries to cooperate with focus on manufacturing.
"As China's market opens wider, I hope that more and more Kenyan products will be exported to China with the support of upgraded manufacturing and agri-processing. With our cooperation deepening, and Kenya attracting more Chinese investment, I also hope that Kenya will have its business environment improved, aiming to build itself not only as the perfect destination for tourists, but also as the friendly and attractive destination for foreign investment," said Guo.
A contract worth $6.55 million was signed between Shandong Yongli Architectural Technique Co Ltd and Skysail International Investment Limited.
This is the first large-scale event to be held in Africa after the Beijing Forum on China-Africa Cooperation Summit. At least 81 selected mega-enterprises from China are taking part in the four-day event.