Israel-Gaza border ignites in most serious fighting since 2014 conflict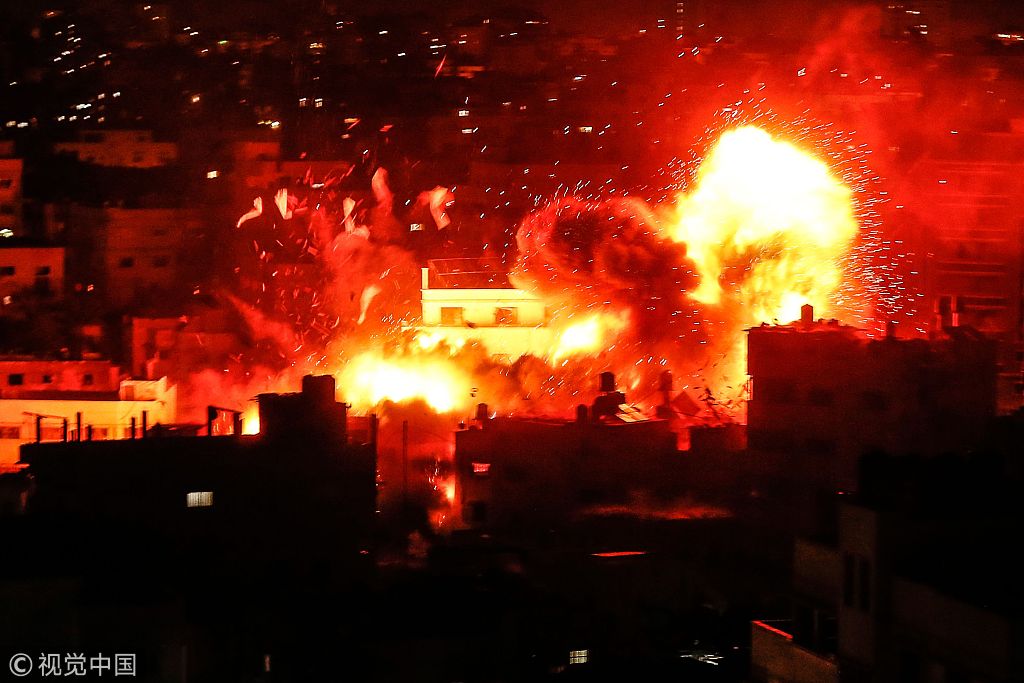 GAZA/JERUSALEM - Palestinian militants kept up their most intense rocket fire on Israel since the 2014 conflict on Tuesday, drawing Israeli airstrikes against Hamas' television station and other targets.
The flare-up, in which five Palestinians, four of them militants, and a civilian in Israel were killed, threatened to derail efforts by the United Nations, Egypt and Qatar to broker a long-term truce and head off another major conflict in the impoverished enclave.
Hamas, the group that rules Gaza, and other armed factions launched more than 400 rockets or mortar bombs across the border after carrying out a surprise guided-missile attack on Monday on a bus that wounded an Israeli soldier.
Hamas said it was retaliating for a botched Israeli commando raid in Gaza that killed one of its commanders and six others. An Israeli colonel was also killed in the incident.
Hamas has said the rocket attacks are "just the beginning" if Israel continues its "aggression", referring to Israel's airstrikes throughout the Palestinian enclave.
Sirens in southern Israeli towns and the port of Ashqelon sent residents rushing to bomb shelters. Several homes were hit and the military said Israel's Iron Dome anti-rocket system intercepted more than 100 rockets and mortar bombs.
Israel responded with dozens of airstrikes against Gaza buildings including a Hamas intelligence compound and the Al-Aqsa Television studios, whose employees had received advance warnings from the military to evacuate.
Israeli Prime Minister Benjamin Netanyahu convened his security cabinet on Tuesday to discuss next moves, and the military said it had sent infantry and armored reinforcements to the Gaza border.
A statement issued by militant groups in Gaza said Ashdod, a major Israeli port, and Beersheba, the biggest city in southern Israel, would be hit next if Israel didn't cease fire.
Egypt urged Israel to back down. The United States, whose peace mediation has been stalled since the seven-week conflict in 2014, condemned Hamas.
UN urges restraint
United Nations Secretary-General Antonio Guterres urged Israelis and Palestinians "to exercise maximum restraint", according to a statement.
Nickolay Mladenov, the UN special envoy to the Middle East, said the UN is working closely with Egypt in an effort to "ensure that Gaza steps back from the brink".
Lieutenant-Colonel Jonathan Conricus, an Israeli military spokesman, said it was estimated that Hamas and other groups have more than 20,000 rockets and mortars of varying calibers and ranges that are capable of reaching Israel's main cities of Tel Aviv and Jerusalem.
Violence has simmered since Palestinians launched weekly border protests on March 30 to demand the easing of a blockade on Gaza and rights to lands lost in the 1948 war of Israel's founding. Israeli troops have killed more that 230 Palestinians during the confrontations, which have included border breaches.
REUTERS-AP-XINHUA-AFP