Papercuttings show changes over 40 years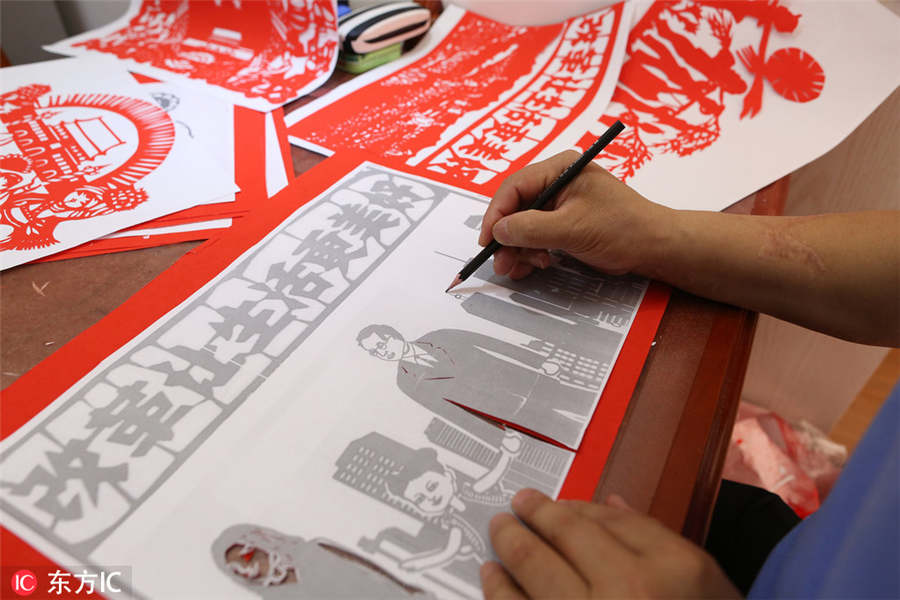 Chen Guang, a 48-year-old from Changchun city in Jilin province, is an enthusiast of the papercutting art form. He has spent two months creating 40 pieces of papercutting artwork based on China's changes during the 40 years since reform and opening-up began. Chen was born in the 1970s, and witnessed firsthand the benefits the policy has brought.
The series shows China's changes in more than 10 areas, including agriculture, technology, military, national industry and ideals.
Chen usually crafts at night, as he has to work during the day. For each piece, Chen designs the pattern then prints it out, using knives and scissors to carve the design.
Chen has been devoted to the papercutting art for more than 10 years, and learned the art from renowned master He Wenjiang.