Ancient coins weighing 460 kg found in Shaanxi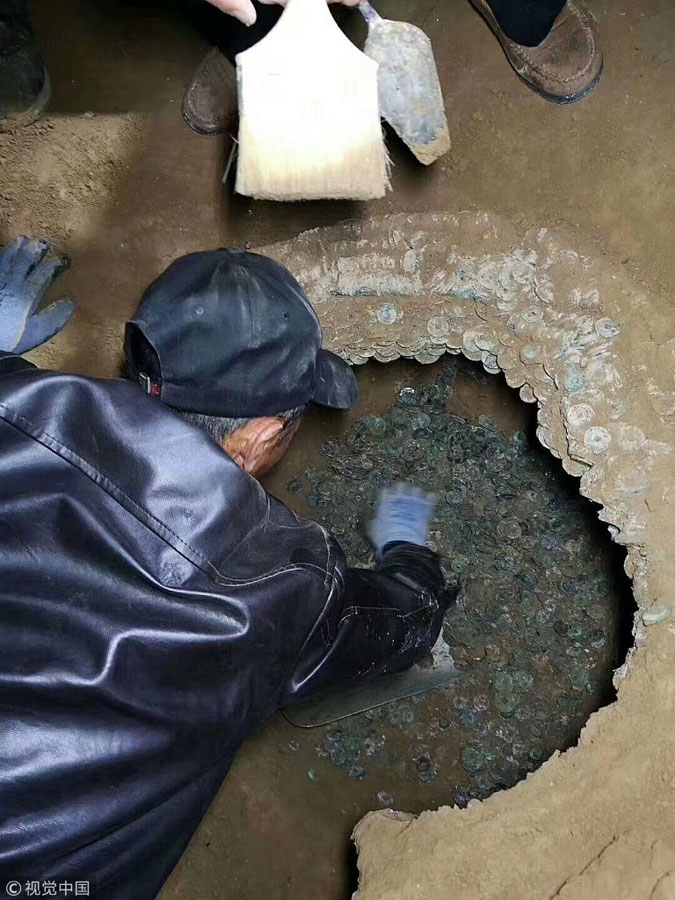 Workers found large number of ancient coins at a construction site in Baishui county of Weinan, Northwest China's Shaanxi province, on Nov 9, and archaeologists said most coins belong to Song Dynasty (960-1279).
Zhao Zhangfeng, director of Baishui cultural relics office, said that police received the report of the discovery around 11 am on Nov 9, and police soon arrived at the site and cordoned it off.
Archaeologists later arrived at the site and collected about 100,000 coins, weighing 460 kilograms. A few coins date back to Tang Dynasty (618-907), and most are of Song Dynasty.
Zhao said that few people could have so many coins at that time, and initial analysis showed that the coins belong to the old-style Chinese private bank that buried the coins during wars.