Confucius Institute opens classroom in Tunisia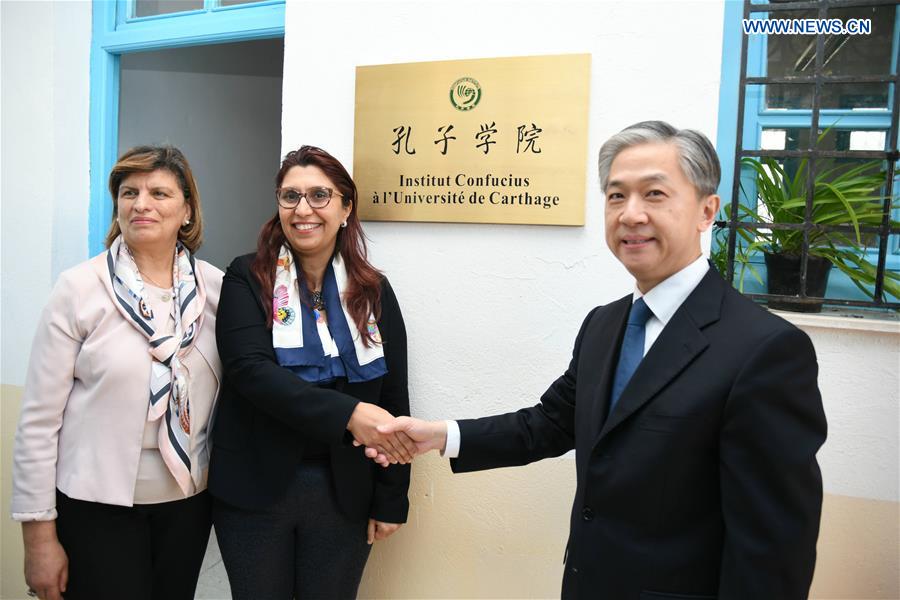 TUNIS - Tunisia's first Confucius Institute (Institute of Chinese Language and Culture) opened classroom on Monday at the Higher Institute of Languages (ISLT) under the University of Carthage in Tunis, capital of Tunisia.
This Confucius Institute will be open to all Tunisian students, researchers and the general public.
The director of Confucius Institute in Tunisia Xu Rixuan said "our specific objective is to teach Chinese language, to train teachers in Chinese and to promote cultural and academic exchanges between Tunisia and China."
"We have been working on this great project for many years. It is the result of cooperation with China, a privileged partner for us," the president of the University of Carthage Olfa Ben Ouda told Xinhua.
"We have, of course, classic partners, but it seems important to us to open up new horizons, knowing that the experiences with Chinese are highly successful to strengthen networks in areas such as language teaching, research and other educational projects," said Ouda.
"This institute will allow Tunisians to better know the culture of China and its tradition, as well as facilitating the establishment of educational, scientific and even economic networks," Ouda added.
Wang Wenbin, Chinese ambassador to Tunisia, said "Confucius institutes have become a platform for discovering Chinese culture around the world. Thanks to the Sino-Tunisian joint effort, the Confucius Institute opens at the ISLT, to give an impulse to the cooperation between our two countries."