Trump seeks end of Florida recount as GOP leads shrink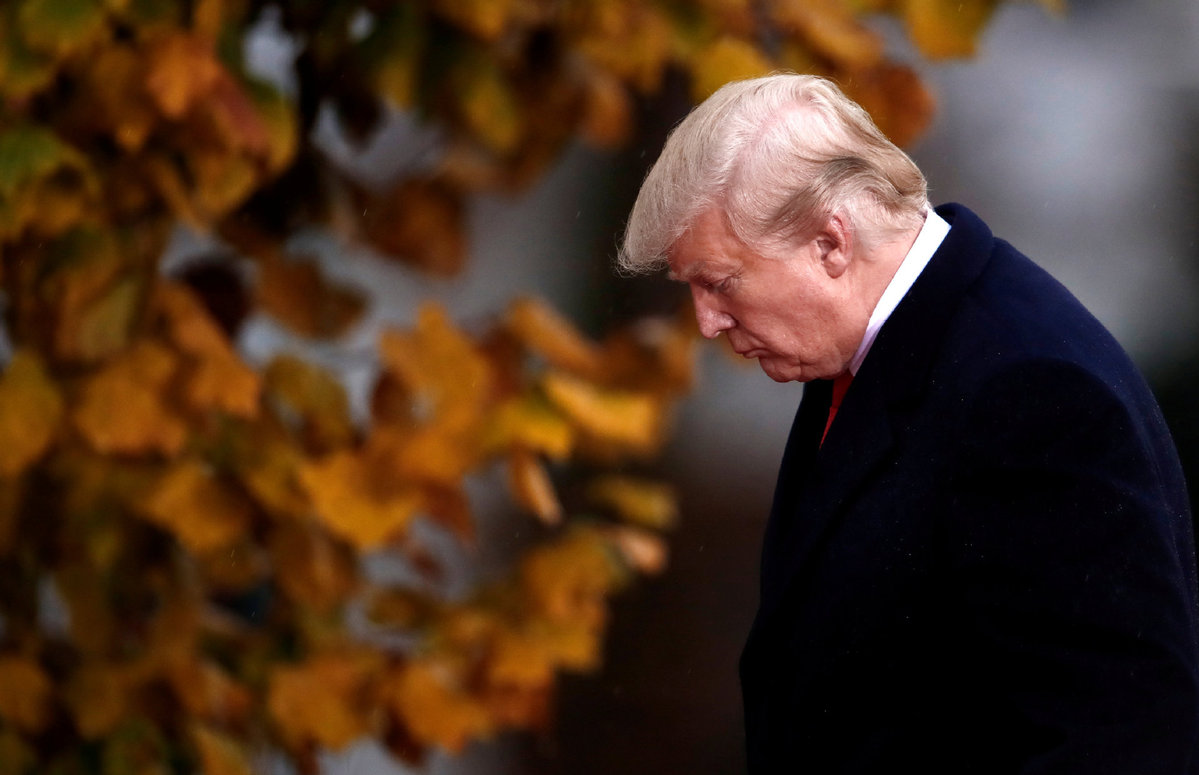 TAMPA, Fla./WASHINGTON - US President Donald Trump on Monday urged Florida election officials to end a recount and declare his fellow Republicans the winners of disputed races in last week's elections as a judge urged both parties to be careful with unsubstantiated allegations of fraud.
As Florida officials scrambled to review more than 8 million ballots by Thursday, Trump, without providing evidence, cast doubt on the recount process.
Leads by the Republican candidates in the races for a US Senate seat and the governor's office shrank as more ballots were tallied following last Tuesday's elections. State law mandates recounts in elections where the margin of victory is within 0.5 percentage point.
Trump called for an end to the recount even though state rules allow election officials to wait 10 days for absentee ballots submitted by registered voters living outside the United States, including active-duty military personnel.
A machine recount began over the weekend in the race between outgoing Republican Florida Governor Rick Scott and Democratic US Senator Bill Nelson, with another recount under way for the Florida gubernatorial race between Republican Ron DeSantis and Democrat Andrew Gillum.
Republicans are eager to cement victories in a key battleground state after maintaining their control of the US Senate in last week's congressional midterm elections, while Democrats are eyeing another possible state governorship win. Each party accused the other of trying to subvert democracy.
Scott on Sunday asked a Broward County judge to issue an emergency injunction calling for law enforcement to seize all voting machines, tallying devices and ballots when they are not being used until the end of the recount and any related litigation.
'RAMP DOWN THE RHETORIC'
Broward County Circuit Judge Jack Tuter, who on Monday rejected Scott's request for the emergency injunction, urged both sides to be restrained in their public statements as the state faces a repeat of its dramatic role in the 2000 US presidential vote recount.
"I am urging because of the highly public nature of this case to ramp down the rhetoric," Tuter said. "Wait until these counts are over and there'll be time to litigate."
Trump repeated his complaints over the Florida races in a Twitter post on Monday.