Xi'an exhibition to bring close to EU-China Tourism Year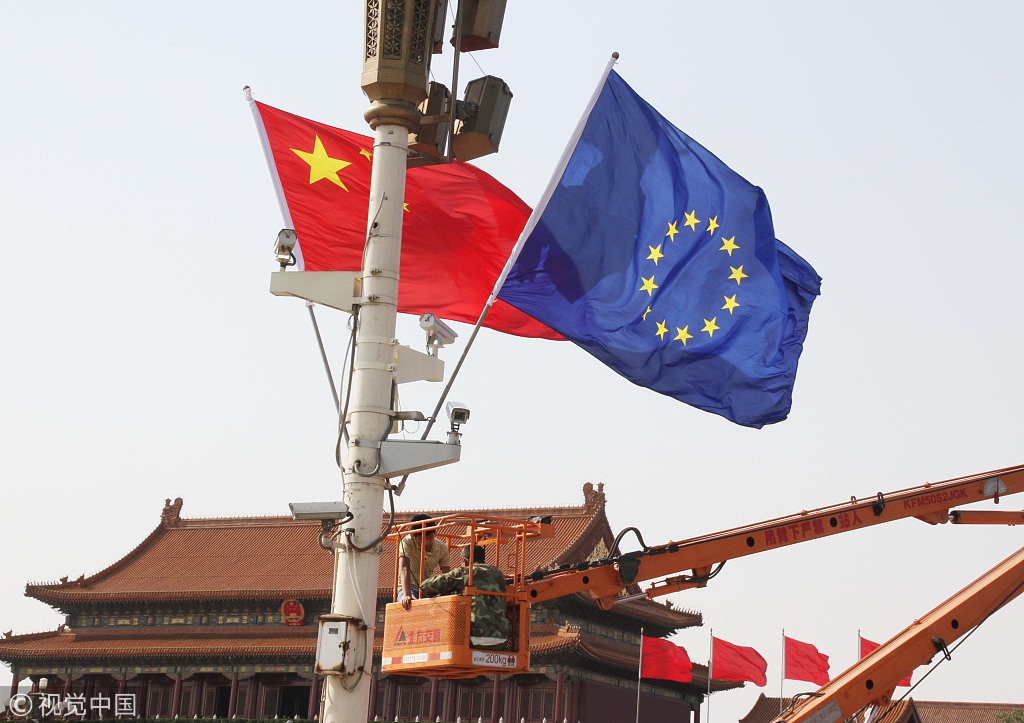 The ancient city of Xi'an, in Shaanxi province, will host a weeklong exhibition from Saturday to showcase the achievements of the European Union-China Tourism Year.
Announcing the event on Monday, Nicolas Chapuis, the EU ambassador to China, said the display at the city's Momopark shopping center will feature photographs and videos taken at events throughout 2018.
Xi'an will also present a show including traditional Chinese performances and a modern orchestra at the south gate of the city walls on Saturday night, he said.
"The EU-China Tourism Year has provided us with an excellent opportunity to build bridges between the EU and China," Chapuis said. "In 2018, we have witnessed Chinese audiences gain a more comprehensive and in-depth understanding of the EU and its diverse member states."
Europe was the second most popular destination for Chinese tourists this year, with most visitors heading to France, Germany, Italy, Spain, Russia, the United Kingdom, Switzerland, Greece, the Czech Republic and Hungary, according to online travel company Ctrip.
EU member nations issued about 2.5 million visas to Chinese visitors last year, Marcin Grabiec, counselor for the EU delegation to China, said on Monday. He added that the delegation is in negotiation with the Chinese government to open more visa centers nationwide to offer faster, easier and cheaper services.
The 2018 EU-China Tourism Year was announced by Premier Li Keqiang and Jean-Claude Juncker, president of the European Commission, on July 12, 2016.