Concert to commemorate poet's nostalgic prose
Share - WeChat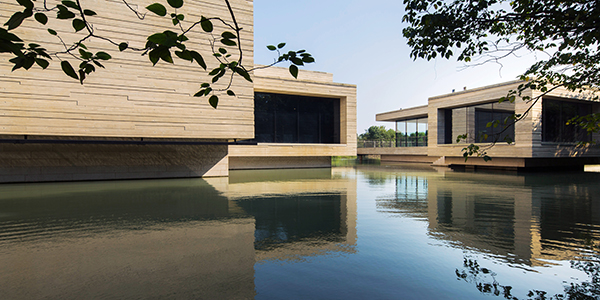 "The hours of the days used to be slow. So were carriages, horses, mail," wrote the late Chinese poet Mu Xin.
After he passed away in 2011, Mu's poem Life Was Once Slow was adapted into a popular song, performed by many musicians and singers.
The Mu Xin Art Museum will hold a concert inspired by the poem in his hometown of Wuzhen, an ancient water town in Zhejiang province, where Mu lived a large part of his life, on Dec 21.
The concert will stage five versions of Life Was Once Slow, each to be performed by musicians in different styles, including a chorus that is popular among young fans, a band with songs in different dialects and several well-known vocalists.
Chen Danqing, director of the Mu Xin Art Museum, says they want to distract people from the fast pace of modern life and evoke a collective imagination of the old days, when the pace of life seemed to go a lot more slowly, just like Mu wrote in his poem: "The day's hours used to be so slow that a lifetime is only enough to love the right one."
Chen thought the song would be a passing fad after celebrated singer Liu Huan performed it in 2015 at the Spring Festival Gala, the mainland's most-widely watched TV show, which airs on the eve of Lunar New Year. However, the museum has been getting requests from musicians for authorization to use the poem for their compositions since then.
Most Popular