At least 23 dead as fire incinerates N California town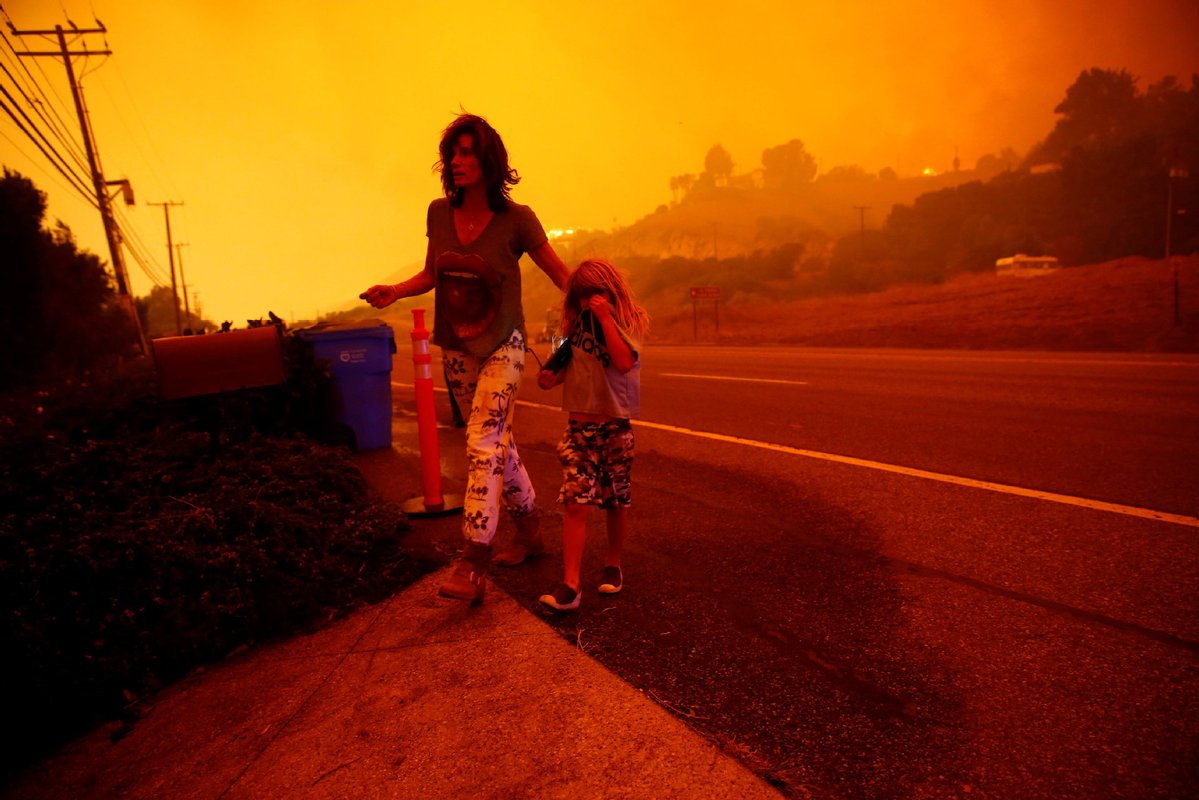 PARADISE, Calif — Northern California sheriff says 14 additional bodies recovered, bringing death toll to 23 in massive wildfire.
A fierce wildfire in Northern California incinerated most of a town of about 30,000 people with flames that moved so fast there was nothing firefighters could do, authorities said Friday. Nine people died in what quickly grew into the state's most destructive fire in at least a century.
Only a day after it began, the blaze near the town of Paradise had grown to nearly 140 square miles (362 square kilometers), had destroyed more than 6,700 structures — almost all of them homes — and was burning completely out of control.
"There was really no firefight involved," Capt. Scott McLean of the California Department of Forestry and Fire Protection said, explaining that crews gave up attacking the flames and instead helped people get out alive.
"These firefighters were in the rescue mode all day yesterday."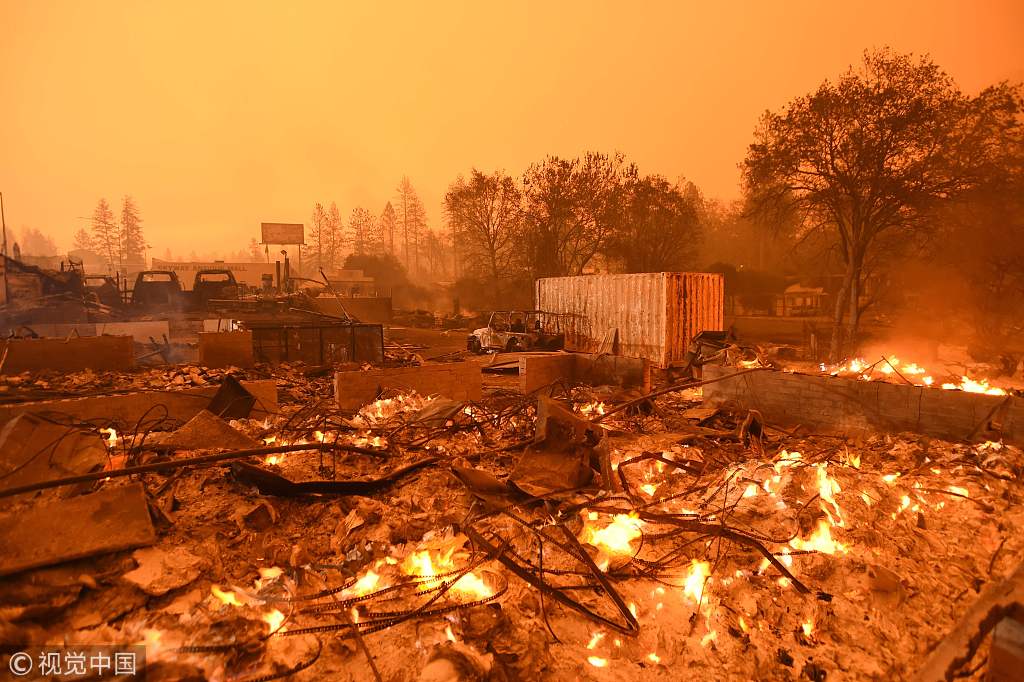 With fires also burning in Southern California, state officials put the total number of people forced from their homes at about 250,000. Evacuation orders included the entire city of Malibu, which is home to 13,000, among them some of Hollywood's biggest stars.
US President Donald Trump issued an emergency declaration providing federal funds for Butte, Ventura and Los Angeles counties.
When Paradise was evacuated, the order set off a desperate exodus in which many motorists got stuck in gridlocked traffic and abandoned their vehicles to flee on foot. People reported seeing much of the community go up in flames, including homes, supermarkets, businesses, restaurants, schools and a retirement center.