Yinchuan's 'Spider-Men' brave heights to clean buildings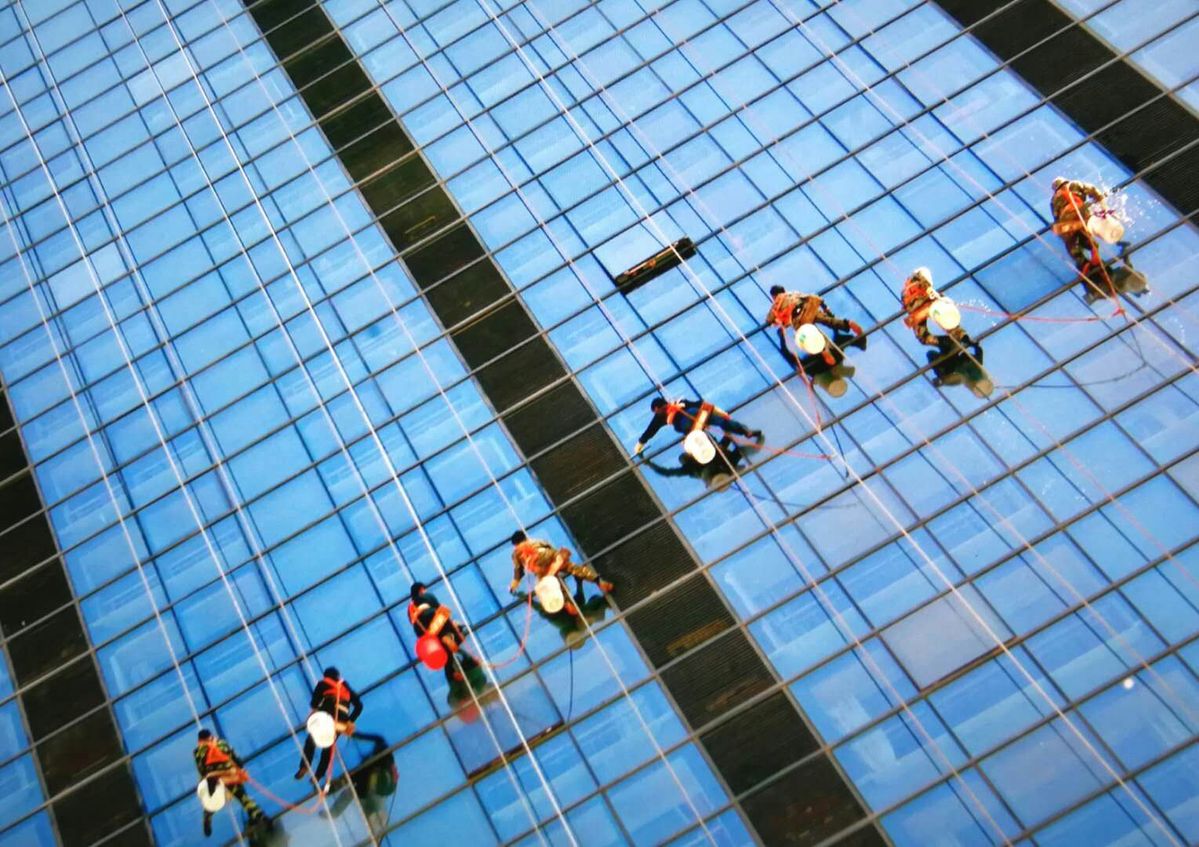 People like Li Fuhong, who cleans tall buildings, are often called "Spider-Men." He and his colleagues engage in this high-risk occupation armed with rope, seat boards, seat belts and liquid detergent.
Li, 22, once served as a decorating worker and then shifted to his current job for a higher salary. He said the job requires both skills and bravery.
"A person might keep turning around unless he has a good command of the skills and knows how to make angular adjustments according to the wind direction," said Yang Junwu, an experienced worker who taught Li the necessary skills for the job.
Workers should obtain a certificate before taking the job, in addition to meeting some physical standards, according to Li.
The workers said the job is quite arduous and requires great patience. To clean a single side of a 120-meter-high building, five to six workers might have to labor for at least a whole day.
In the early years, Li would not dare to tell his family about the job. After discovering the truth, they tried hard to persuade him to seek a new line of work.
But the higher salary keeps people like Li in these positions.
"In the peak season -- summer and autumn -- we could earn about 400 yuan for a single day," said Liu Ning, who has engaged in this job for almost 10 years in Yinchuan.