Self-driving wheelchair results from China, Canada education cooperation
BEIJING - "Chinese students perform very well in scientific research. I really hope the cooperation between China and Canada becomes deeper and deeper in the future," said Prof. Alejandro Adem, Chief Executive Officer and Scientific Director of Mitacs.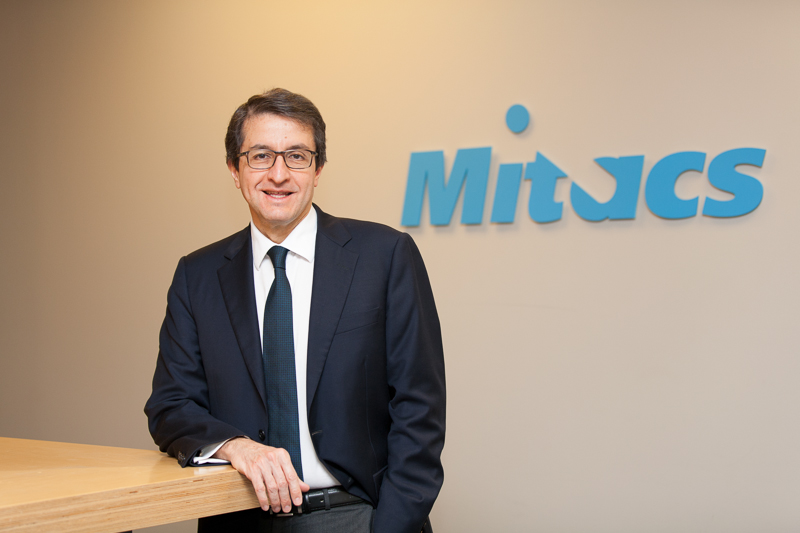 Adem was here from Oct 29 to Oct 30 for the 7th Meeting of the China-Canada Joint Committee (CCJC) on Science and Technology Cooperation and chaired the event's Researcher Mobility session as its Canadian lead.
Mitacs is a Canadian not-for-profit organization that fosters growth and innovation for business and academia. It has entered a cooperation agreement with the China Scholarship Council (CSC) to provide overseas study opportunities for Chinese students, especially in scientific research.
A case in point was the self-driving wheelchair project in 2017.Self-driving technology had been in the news for quite a while, but mostly for cars only. At that time, the University of Toronto was collaborating with the Université de Sherbrooke, also in Canada, and with Cyberworks Robotics to try to apply the technology to wheelchairs as well.
Thanks to Mitacs, Li Xinyi, an undergraduate student at Zhejiang University, was chosen as one of its interns and went to Canada for 12 weeks to work on the project.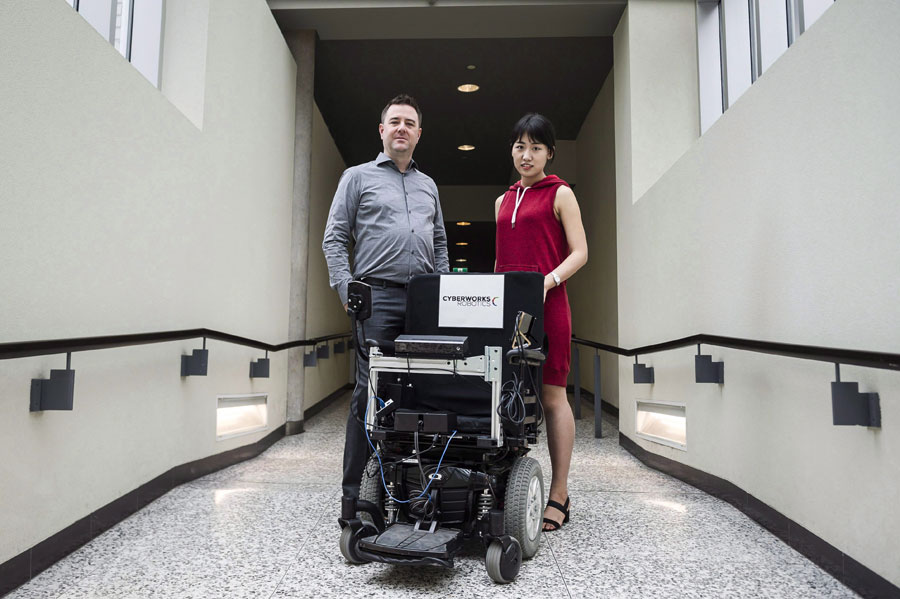 Given that many wheelchair users are mobility impaired, some severely, Li's task was to determine the best way for them to command the chair, simply and efficiently with the fewest physical maneuvers, such as using existing sip-and-puff switches or eye-gaze technology.
"I haven't decided about a specific career path yet, so my main goal is to perform my best and finish my internship with a scholarship to further my studies," said Li.
Unlike other profit-driven education institutions, Mitacs has a strict selection mechanism to ensure quality projects. Successful candidates receive scholarships from CSC and Mitacs to travel to Canada for the research projects. Under the vision of strengthening communication between talents all over the world, Mitacs has supported more than 3,600 international research collaborations.
According to statistics provided by Mitacs, 71 percent of its interns stay in touch with their host professor after their programs, and more than half maintain communication with other researchers they met during their internships.
During his interview with China Daily, Adem expressed a keen interest in expanding the education collaboration with CSC and building more direct cooperation with Chinese universities. He says that the Ministry of Education of the People's Republic of China is favorable to the cooperation, especially the idea of sending more Canadian students to China through Mitacs' projects in the future.
"We hope more scientists can participate in research projects together and build long-term cooperation in the future," said Adem."China sees innovation as its top priority for development. Canada is also well-known for its knowledge creation and production. Both teams agree that opening up encourages cooperation."
"And there are a lot of global issues needed to be solved by the wisdom of the two countries' talents," he added.