World skateboarding event in Nanjing attracts players from 30 countries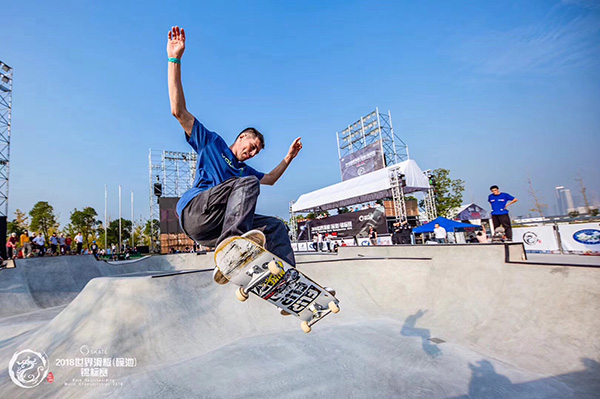 The first Park Skateboarding World Championships concluded in Jiangsu province's capital Nanjing on Nov 3.
The four-day event attracted top players from nearly 30 countries and regions.
Pedro Barros from Brazil won the men's race, while Sakura Yosozumi from Japan topped the female category.
It was an important step in Nanjing's efforts to develop itself into the world's capital of skateboarding, said Chen Weihong, a senior official from the Nanjing sports administration.
The venue for the championships was the first to be accredited by the Federation International Roller Sports.
The championships were expected to help Chinese skateboarders to prepare for the 2020 Olympics and popularize the sport in Nanjing, said Chen.
The event was broadcast live on Nanjing TV and livestreamed on mobile app Migu Video.