Brazil's president-elect Bolsonaro highlights ties with China
Share - WeChat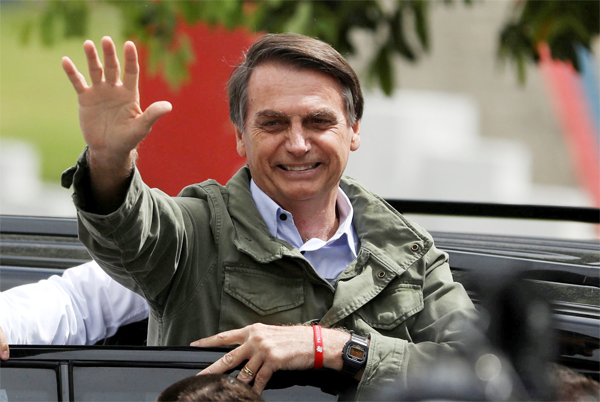 RIO DE JANEIRO - Brazil's president-elect Jair Bolsonaro on Monday said Brazil attaches great importance to relations with China and considers China as a "great cooperation partner."
Bolsonaro made the remarks at a meeting in Rio de Janeiro with China's ambassador to Brazil, Li Jinzhang.
Bolsonaro, who is scheduled to take office in January, said his government will actively seek to broaden and expand ties of cooperation with China, and will strengthen the bilateral relationship.
China's top envoy in Brazil said his country was willing to work with Brazil to promote the continued development of their comprehensive strategic partnership based on mutual respect, equality and benefit.
Joining forces to pursue win-win cooperation would fulfill the goal of improving the wellbeing of both countries and strengthen cooperation between the two emerging markets, added Li.