Trade delegation showcases China's charm at London tourism convention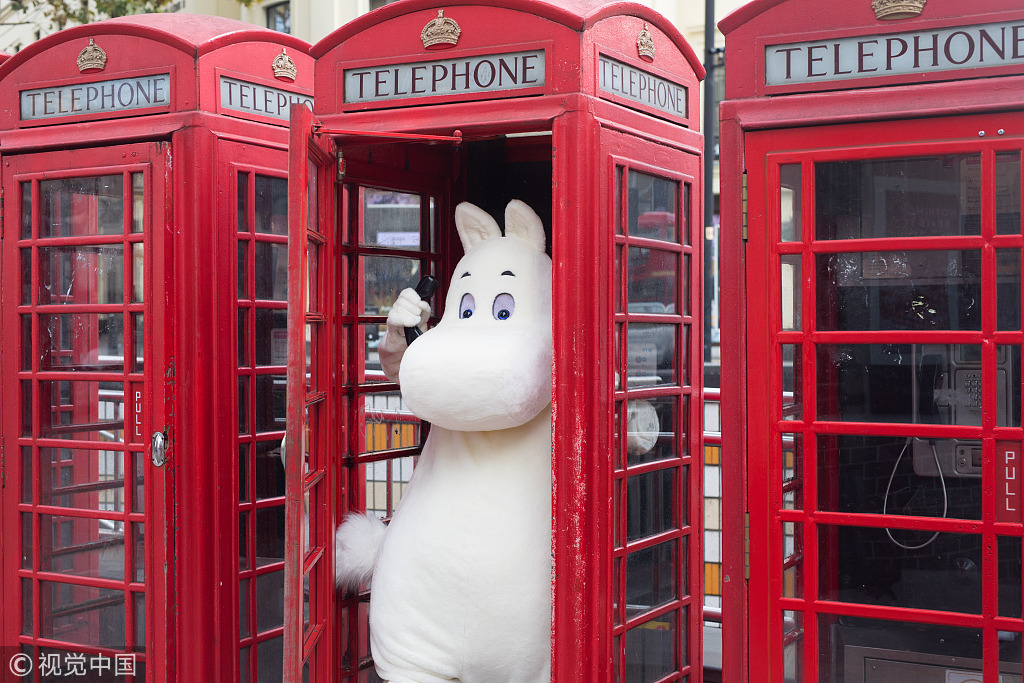 A delegation organized by China's Ministry of Culture and Tourism is taking part in the 2018 London World Travel Market (known as WTM) which takes place at the ExCeL exhibition center in East London this week. Representatives will be using multiple interactive displays to demonstrate a variety of aspects of China's tourism culture.
This year marks the 37th staging of the exhibition, which runs until Wednesday, with nearly 50 Chinese organizations from 19 provinces and regions being represented and presenting the many different aspects of Chinese tourism and products to a global market.
China's exhibition zone covers 270 square meters, and includes photo and culture exhibition zones and a business area. It will showcase the landscape and tourism opportunities of some of China's world heritage sites, as well as displays of traditional crafts such as paper cutting and calligraphy.
To deal most effectively with inquiries from visitors and other exhibitors, representatives from all aspects of the Chinese tourism industry will be attending, including attractions, the hospitality sector, travel agencies and airlines.
The Chinese zone features various types of information display opportunities including touch-screen digital displays, alongside traditional crowd-pulling attractions such as a Chinese tea ceremony.
Marketing staff from tourism agencies such as China International Travel Service and China Travel Service are taking part, and airlines such as Air China, China Eastern Airlines and China Southern Airlines are offering incentives to visitors.
In 2017, the WTM attracted more than 51,500 buyers from more than 180 countries and regions resulting in trade worth in excess of 3 billion pounds ($3.9billion). It is expected that this year's figure will exceed that.
China and the UK are very important tourist markets for each other. In 2017, the number of British tourists in China reached 591,000, and the number of Chinese citizens visiting the UK reached 728,000, a year-on-year increase of 9.2 percent.
The exhibition comes under the banner of "Beautiful China - Year of Integrated Tourism 2018", introduced by China's Ministry of Culture and Tourism in the start of the year. The Chinese government attaches great importance to the development of tourism after the reform and opening-up process. China continues to maintain its leading position as the world leader in outbound tourism, and is also the fourth-largest inbound tourist destination this year.
Liang Yichen contributed to this story.
`