'Marquis of Haihun' relics site to open to public
Share - WeChat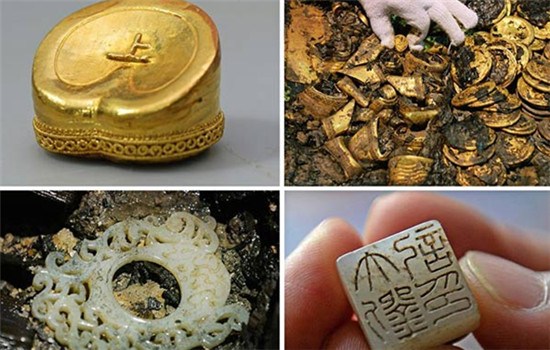 An ancient cemetery housing the tomb of the Marquis of Haihun, whose excavation was among the most significant archaeological work in China in recent years, will open to the public by the end of next year.
A project kicked off on Wednesday to preserve the relics site and make it accessible to public visitors, according to the management bureau of the site.
The marquis tomb, located near Nanchang in East China's Jiangxi province, is one of the few imperial tombs that has not been looted. It dates back to the Western Han Dynasty (206 BC- 25 AD).
The first group of relics to be displayed on the 400-hectare site include tombs of the marquis' family, as well as gates, wells and other parts of the cemetery. The tombs of the marquis and his wife are to be included in future exhibitions.
The excavation of the tomb began in 2011. The remains of Liu He, known as the Marquis of Haihun, were found in a coffin in an interior chamber and removed in January 2016 for further research. More than 10,000 artifacts have been unearthed from the tomb so far.