Belt and Road green development coalition draws intl interest
Share - WeChat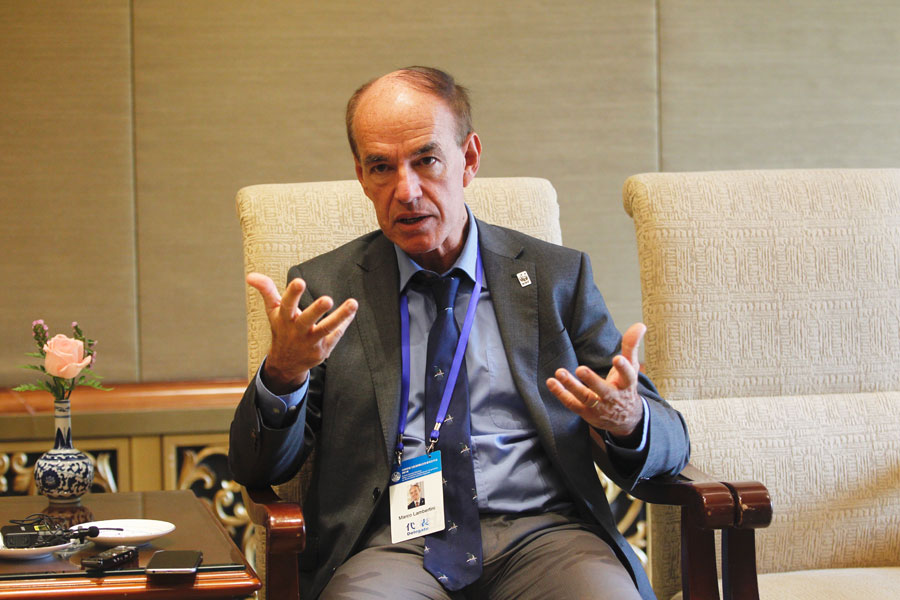 More than 80 institutions from home and abroad have decided to be partners of a green development coalition in the Belt and Road Initiative, a senior official said.
China sent out invitations for coalition partners early this year and the coalition is expected to be launched in April 2019, said Guo Jing, head of the international cooperation department of the Ministry of Ecology and Environment.
He made the remarks at the annual general meeting of the China Council for International Cooperation on Environment and Development, which closed on Saturday in Beijing.
More than half of the institutions are government bodies, international organizations, NGOs and international companies from countries involved in the Belt and Road Initiative, Guo added.
While addressing the opening of the Belt and Road Forum for International Cooperation in May 2017, President Xi Jinping proposed the establishment of an international coalition for green development in the Belt and Road.
"We will provide support to related countries in adapting to climate change," Xi said.
Marco Lambertini, director general of WWF International, said that he welcomes this coalition for greening the Belt and Road Initiative. "We will be very keen to be part of the coalition," he said.
Lambertini said the coalition could better play its role with a set of targets and product standards. The coalition has a big job of developing product standards that could inspire the implementation of green development.
"That's very important. Standards make sure that the projects of Belt and Road Initiative comply with the vision of environmental conservation," he said.
Targets are important as they could demonstrate a positive impact, he added.
The China Council for International Cooperation on Environment and Development is a high-level international advisory body composed of officials and experts from home and abroad that gives policy advice to the Chinese government. The annual meeting this year is themed "Innovation for a Green New Era".