Nation ready to assist in global poverty fight
Share - WeChat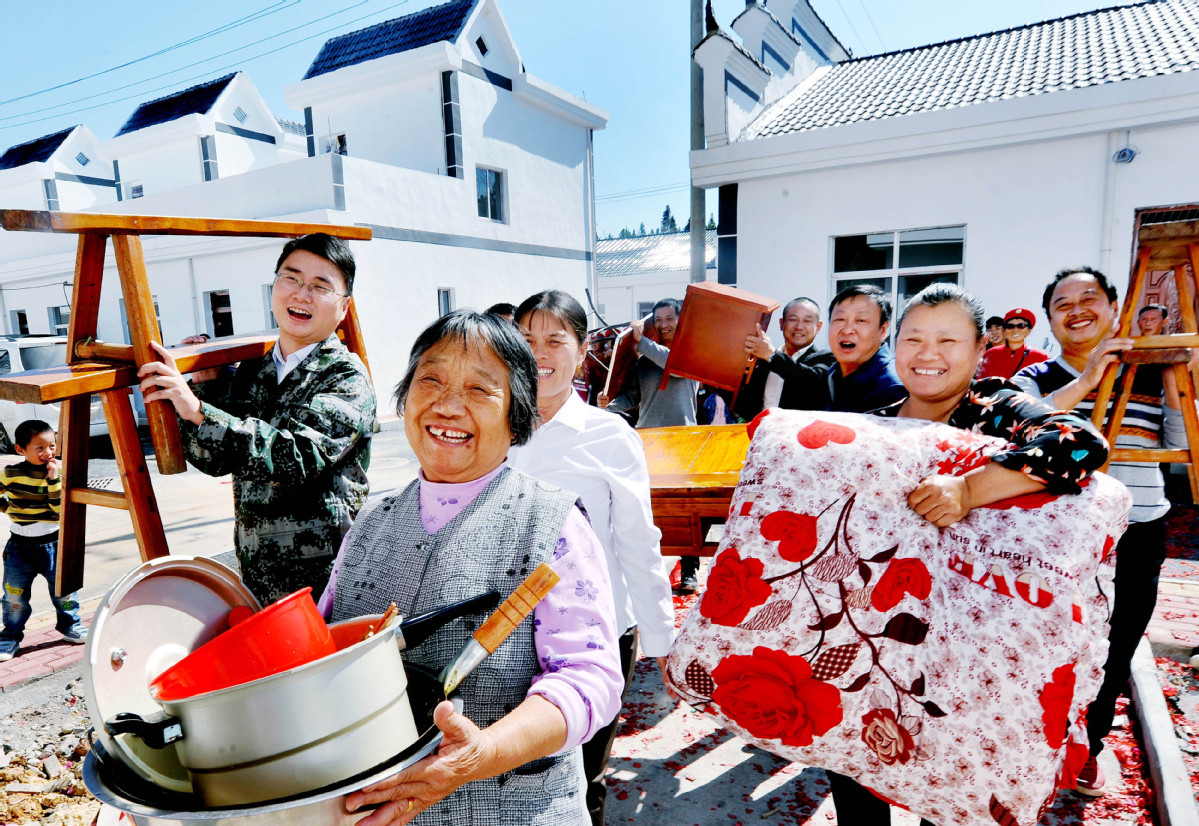 China is ready to work with all parties in the world to carry forward global poverty reduction work, and achieve the poverty relief goal set by the 2030 Agenda for Sustainable Development of the United Nations, according to President Xi Jinping.
He made the remark in a congratulatory letter to the International Forum on Reform and Opening-up and Poverty Reduction in China, which is hosted by the Chinese government and the World Bank Group, and opened on Thursday in Beijing.
Xi, also general secretary of the Communist Party of China Central Committee, said China has created a miracle by lifting more than 700 million people out of extreme poverty in the past four decades, Xi said.
It is China's solemn promise to integrate poor people and poor areas in a moderately prosperous society together with the rest of the country, the president added.
"We will stick to the people-centered philosophy of development, vigorously implement targeted poverty alleviation, give full play to China's institutional advantages, stick to the leading position of the government, deepen cooperation between eastern and western regions, mobilize the whole of society, combine poverty reduction with educational improvement and coordinate development-oriented poverty relief with government-subsidized poverty reduction to make sure absolute poverty is eradicated by 2020," he said in the letter.
Antonio Guterres, UN secretary-general, also sent a congratulatory letter to the forum, saying China's experience in poverty relief can provide valuable lessons, and encouraged China to continue its leadership in global poverty reduction.
Huang Kunming, a member of the Political Bureau of the CPC Central Committee and head of the Publicity Department of the CPC Central Committee, said at the forum's opening that the international community's participation in the event shows China's reform and opening-up and its achievements in poverty reduction have gained global attention and recognition.
Huang said extreme poverty is still the biggest challenge, with around 30 million to be lifted out of poverty in China and 700 million globally.