How many Louis Cha's masterpieces have you read?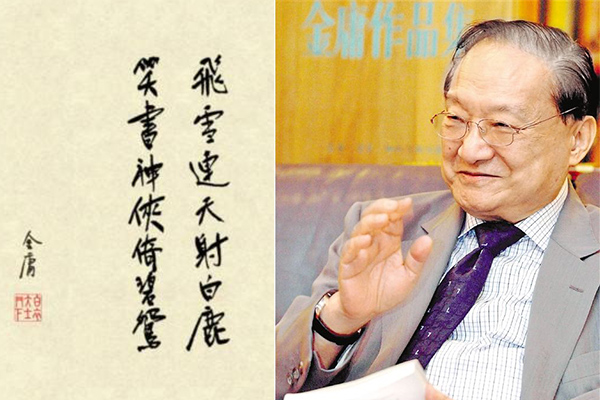 Louis Cha passed away this Tuesday. Widely known as Jin Yong among Chinese readers, the Hong Kong-based wuxia writer has influenced generations through his voluminous works. And the literary giant's death may ignite a resurgence of wuxia novel.
Cha's works written between 1955 and 1972 earned him a reputation as one of the most popular wuxia writers ever, with over 100 million copies of his works sold worldwide.
His works have the unique ability to appeal to both highbrow and lowbrow tastes, transcend geographical and cultural barriers, achieving a much greater success than any other contemporary writer.
Adapted into films, TV series and even video games, Cha's wuxia novels have attracted fans outside the Chinese-speaking regions. The English translation of Legends of Condor Heroes: A Hero Born, Cha's most famous trilogy, hit the shelf this February and has been reprinted seven times.
Here we list 10 of his wuxia masterpieces. How many have you read?