Delicious bite: Food tasters' dream job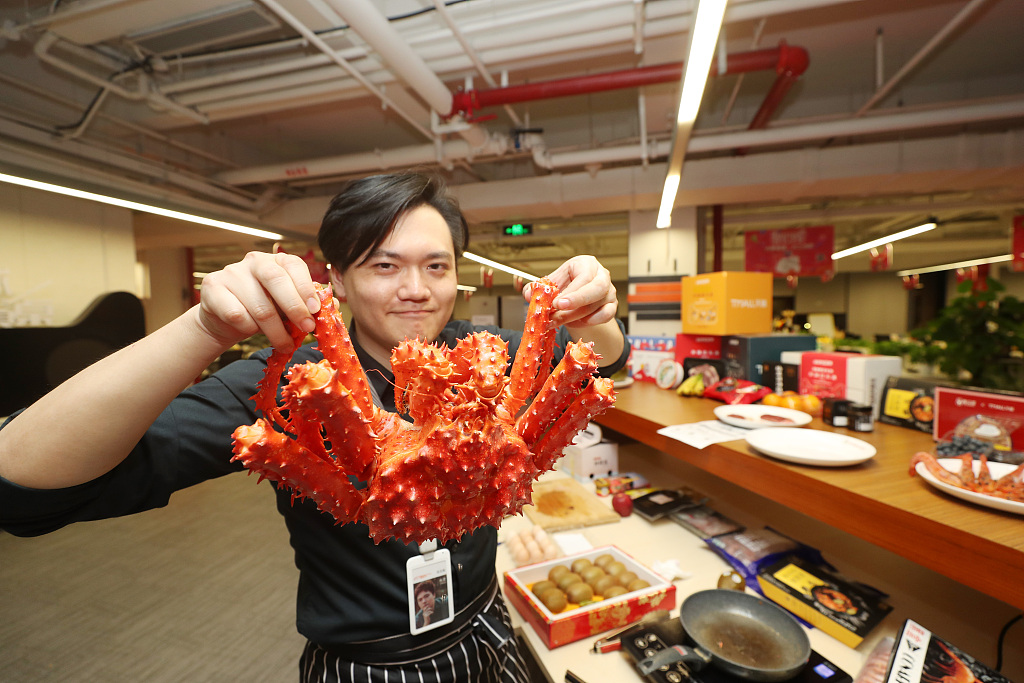 To open a durian, fry steaks and taste hundred kinds of fresh food from the globe is a dream job for many food enthusiasts, including Yong Cheng, chief food taster of Tmall.
While busy tasting food in search for must-eat fresh food for this year's Nov 11 shopping carnival, Yong Cheng revealed the company's plans to recruit food tasters globally.
Eating delicious fresh food such as Arctic surf clams from Canada, beef shank from Australia, king crab from Chile is just part of the job, Yong said.
As a food taster of tens thousands of fresh food for both consumers and businesses, Yong also needs to evaluate the appearance of food and take notes on the results.
To deliver the best experience to each customer, a food taster needs to select ingredients carefully and strictly in a responsibly way, said Yong.