Anti-CPEC propaganda and reality
Share - WeChat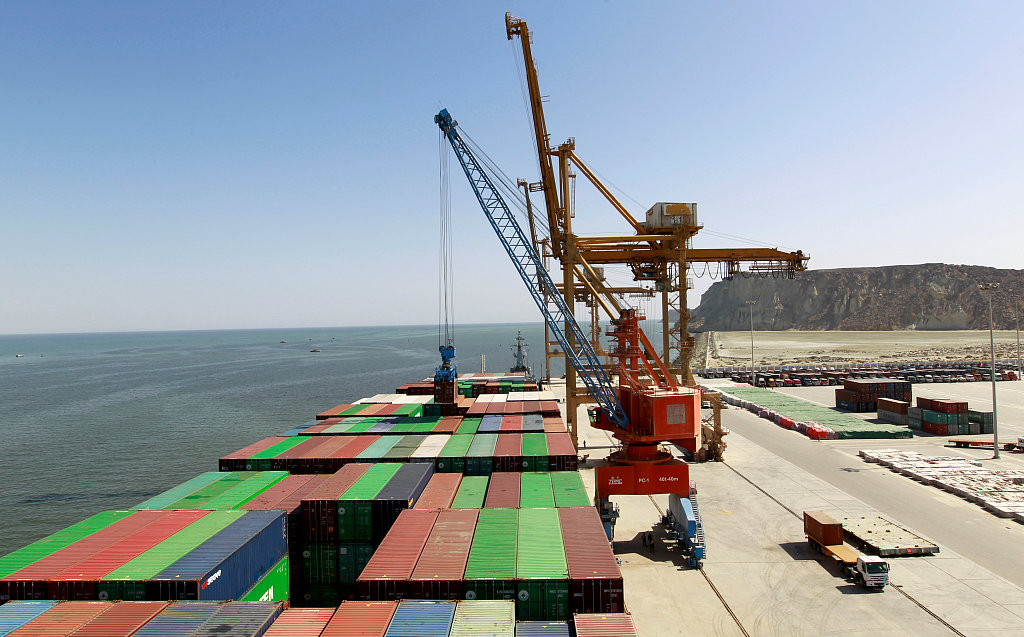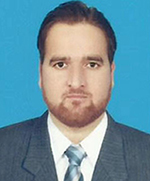 This year is the fifth anniversary of President Xi Jinping's proposed Belt and Road Initiative (BRI). The implementation on this initiative is underway in full letter and spirit. The smooth progress on the projects under Belt and Road Initiative is turning the vision of this initiative into reality. This initiative has so far received great attention due to its immense importance and achieved world-wide support as more and more countries are taking interest to join this initiative.
According to official information, China has so far signed more than 150 cooperation documents under Belt and Road Initiative with more than 130 countries and international organizations and it has also signed capacity cooperation documents with 40 countries to support substantive economic cooperation.
On the other hand, at global level, anti-globalization forces are also active to derail Belt and Road initiative projects to serve their vested interests.
Pakistan is an active member of Belt and Road Initiative under China-Pakistan Economic Corridor (CPEC). The CPEC is considered basic plank and a flagship project of Belt and Road Initiative.
The CPEC is a major economic cooperation project between the two friendly countries. Both nations have been enjoying very cordial relations and supported each other in difficult times. Both countries also have been cooperating with each other on different issues at regional and international forums. The CPEC is now turning these relations into strong economic relations and it will likely to shift Pakistan-China relations into industrial cooperation.
CPEC has already started benefiting Pakistan's ailing economy and it has so far produced real and tangible outcomes for the economy and people of Pakistan.
According to latest details, under the more than $ 60 billion mega project, work on 22 cooperation projects including energy, infrastructure and others was started and 10 of which have been completed while 12 projects are under construction. So far $ 19 billion has been spent on these projects and out of which $6 billion are a soft loan with 2 percent mark-up and 20-year repayment period and rest of amount is investment.
Due to the completion of energy projects, country's severe energy crisis is being resolved. Massive infrastructure projects are improving connectivity and thousands new jobs opportunities are being created and it has put Pakistan economy on positive trajectory and it has boosted Pakistan's economic growth by 1 to 2 percent.
Unfortunately, nowadays, Pakistan's economy is again passing through its critical stage and it is in severe crisis due to shortage of foreign reserves and other problems. This phase of economic crisis is looking temporary because the country's economic growth is much better now as compared to past several years. The government is trying hard to resolve the crisis and managed to get a package of $ 6 billion from Saudi Arabia. If government succeeded to take corrective measures, the situation will be controlled soon. It is hoped the upcoming crucial visit of Pakistan Prime Minister Imran Khan to China and his participation in first China International Import Expo will put very positive impacts on CPEC, trade and bilateral relations.
Some elements have started maneuvering the situation and have launched propaganda against CPEC and spreading misinformation. The Western and Indian media has again started their extensive campaign against CPEC projects and they are reporting it as a cause of economic crisis and debt burden on Pakistan.
On the reports of Pakistan's consideration to approach IMF for getting bailout package to resolve the crisis, US Secretary of State Mike Pompeo recently issued statement that an IMF financing program for Pakistan should not be used to repay Chinese debt. His statement triggered massive propaganda against CPEC and it was retaliated by relevant Pakistani and Chinese authorities.
Above mentioned tangible outcomes which have been achieved so far under CPEC strongly suggested that CPEC projects cannot be blamed for the ongoing economic crisis of Pakistan. These figures clearly negate the impression of debt burden on Pakistan due to CPEC projects.
Before the launch of China Pakistan Economic Corridor, Pakistan's economy was facing its worst time. The severe economic crisis was prevailing due to terrorism, lingering energy crisis and other problems.
At the time, China announced to launch China Pakistan Economic corridor and started investment in Pakistan and this produced huge relief for the economy and helped Pakistan to come out from economic crisis.
Pakistan gained economic stability and its GDP saw significant improvement and reached at 5.8 percent.
Major cause of current Pakistan economic crisis is its huge trade deficit and current account deficit that is causing depletion of its foreign reserves. Pakistan direly needs to generate more revenue by revamping its tax collection system and curtailing non-developmental expenditure. It needs to control its import except import of capital goods and necessary items.
CPEC has created opportunity to integrate Pakistan's economy with second largest economy of the world. The physical connectivity like roads, railway, aviation and economic cooperation between both countries is now increasing with faster pace. In future Pakistan would be able to get more benefits from China's reforms and opening up policy.
After the establishment of industrial zones under CPEC, industrialization process in Pakistan will start again. It will revive Pakistan's local industry, further strengthen Pakistan economy and will bring new era of social and economic development in the country.
It is the high time that Pakistan to grab opportunities under CPEC and fully focus on the revival of industry because only export-oriented growth can lead Pakistan toward path of greater development and prosperity.
Pakistan should take benefits from China's experience of industrialization and should diversify its products line, trained human resource and achieve modern technology to become competitive in local and international market.
It is hoped that Pakistan agriculture sector with the help of latest technology and value addition, it will get improvement. Pakistan should utilize its abundant natural and other resources into tangible economic benefits to bring progress and prosperity in the country. The tourism sector has also great potential and if it is tapped it will bring huge contribution to the economy. Pakistan should also develop its coastal line to create tourism and modernize fisheries and seafood industries to earn more revenue.
Pakistan government also needs to fix its internal situation to get maximum benefits from CPEC because prevailing political uncertainty in the country since last year is hampering economic growth. It is detrimental for the smooth progress of economy, it is putting very adverse impact on economy and shaking the image of the country. Pakistan's government should take steps to bring stability in the country and resolve political disputes as soon possible.
Reservation of opposition parties on ongoing accountability process should be resolved. The ongoing accountability process should be made transparent and inclusive instead of targeting political opponents. The fair investigation on the claims of opposition parties of alleged rigging in recently held general elections should be conducted as soon as possible because it will end political uncertainty and bring stability. The smooth implementation on CPEC projects is not only crucial for the bright future of Pakistan economy but also it will create a win-win situation, and it will bring massive benefits for both countries and the entire region.
The author is a researcher and journalist working for Independent News Pakistan.
Most Viewed in 24 Hours
China Views