48 percent of Chinese parents play with phones while talking to children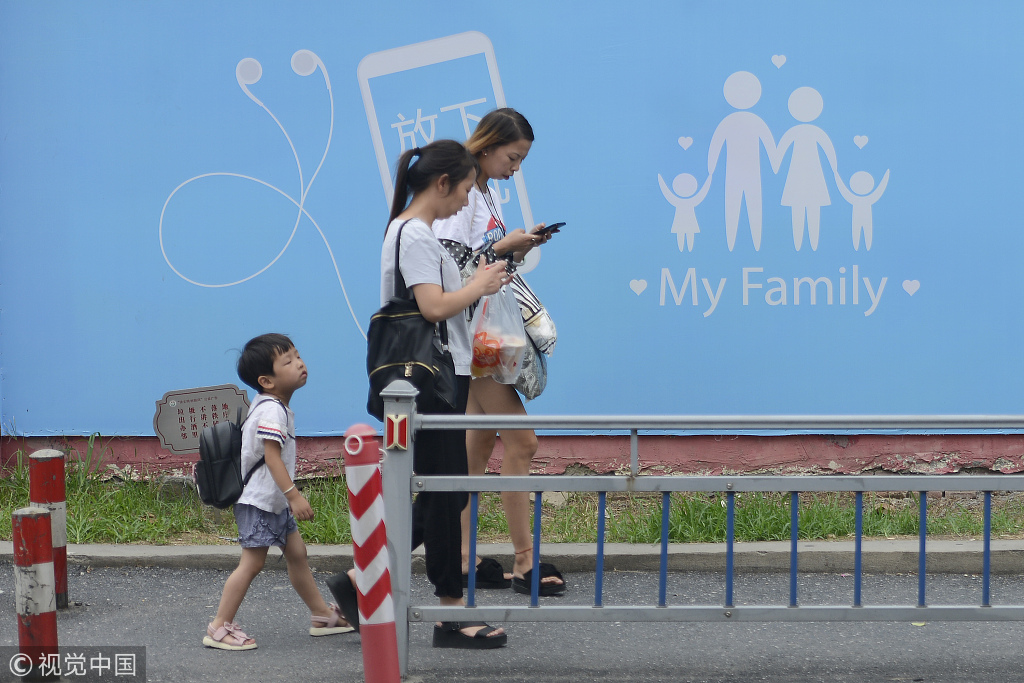 Almost half of Chinese parents play with their mobile phones while talking with their children, according to a new survey.
The survey of 4,170 primary and middle school students in six cities was conducted by China Youth and Children Research Center, New Channel Family Education Research Institute and New Family Education Research Institute.
It found that 8 percent of parents often play with their mobile phones when talking with their children and 40 percent sometimes pick up their phones when communicating with them.
More than 40 percent of children said their parents do not pay enough attention to them while they are talking, according to the survey.
The top five topics in parent-student communication are study, what happened in school, interests and hobbies, friends, and the child's future, it said.
Sun Hongyan, from the China Youth and Children Research Center, said interaction between parents and children has changed a great deal in the digital age and the use of electronic devices has become one of the main reasons for parent-child conflicts.
Children often resort to the internet to talk to others when they do not have enough communication with their parents, she said, advising parents to treat children in an equal and sincere manner, listen to them, respect them and maintain eye contact while talking.