C919 aircraft test flight to be held at Nanchang Yaohu Airport
Share - WeChat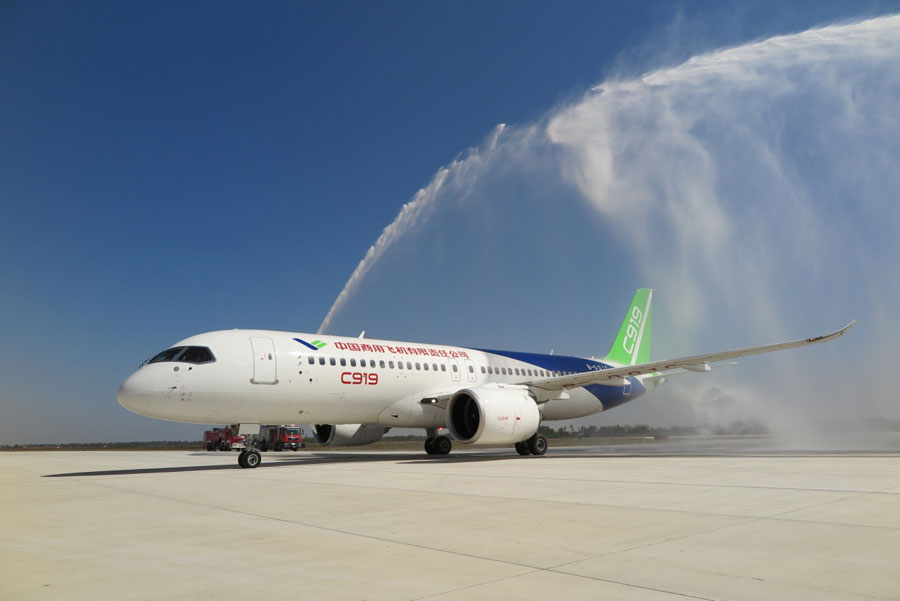 The No 102 C919 plane landed Saturday morning at Nanchang Yaohu Airport in East China's Jiangxi province, where it will go through rigorous tests.
The C919 large passenger plane took off from Shandong Dongying Shengli Airport and arrived at Yaohu Airport in Nanchang after a 2-hour flight.
Previously, two new ARJ21 regional airliners had arrived at Yaohu Airport to carry out adaptive inspection work to prepare for the subsequent test flight. The airport will provide professional flight test sites, test airspace and other related support resources for domestic large aircraft.
In the process of promoting high-quality economy development, the Jiangxi Provincial Party Committee and the provincial government have always placed the aviation industry in a prominent position.
Yaohu Airport, which opened this year and is only 610 kilometers from Shanghai, has a 3,600-meter-long test flight runway and exclusive test airspace. At the same time, Jiangxi Hongdu Aviation Industry (Group) Corporation Limited (Hongdu Aviation Industry) has a professional team to facilitate the test flight.