Chinese investors create more jobs in Africa: Embassy official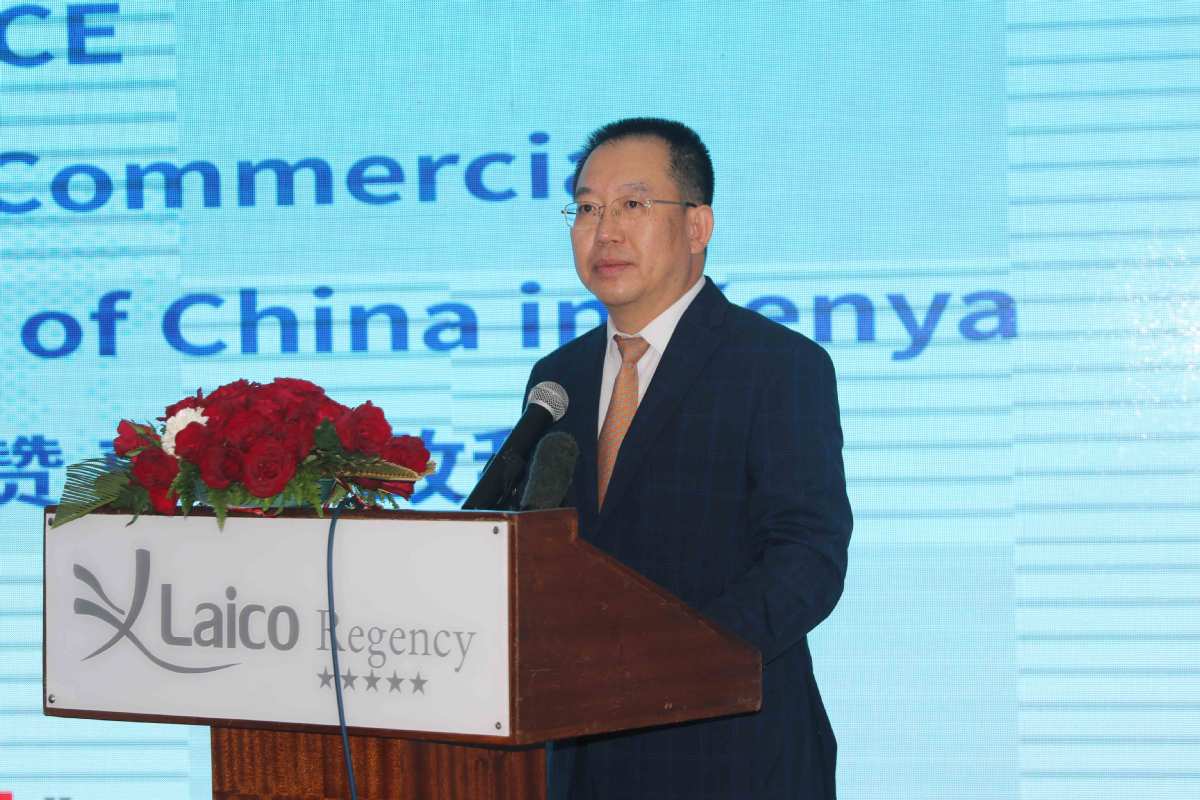 In response to some groundless finger-pointing, Guo Ce, the economic and commercial counselor of the Chinese Embassy in Kenya, said Chinese investors created more job opportunities rather than took away existing jobs in Africa.
Guo made the clarification at the opening ceremony of the 2018 Kenya International Industrial Expo-- Shandong Product Expo, held in Kenya's capital, Nairobi, from Oct 25 and 27.
According to Guo, there are more than 400 Chinese enterprises doing businesses in Kenya. They are placing more and more prioritity on employing local staff and on the localization of their business. Right now, Chinese companies provide the most job opportunities than any other foreign country in Kenya. Also, the Chinese companies are going to employ more Kenyans in the future. As an illustration to that endeavor, they will hold a career fair at the Kenya International Conference Center in the near future, providing another 1,000 job opportunities.
"The Chinese investors here have provided more job opportunities to the local people rather than taken over their existing jobs," Guo said.
The diplomat also mentioned that in the past some governments of African countries thought foreigners' business activities in their countries squeezed their citizen's job opportunities, so they took some measures and drove away the foreigners. As a result, many local people lost their jobs and economic growth in those countries was tremendously affected.
"We don't expect that kind of tragedy happening in Kenya and we hope Kenya will continue to improve its business environment and be a front-runner of improving business and the investment environment in African countries", said Guo.
As to the trade balance issue, Guo thinks it is decided by the international division of labor and international market rules. China has no interest or willingness to pursue unbalanced trade that benefits itself and hurts its trade partners. In fact, China is willing to expand the volume of imported goods. As a developing country with great global influence, China would like to grow its economy with other developing countries.
"That's why China will hold the first China International Import Expo (CIIE) next month in Shanghai, which will be the first of its kind in the global history...Other countries are trying their best to expand its exports while China is encouraging imports."
Guo announced that China and Kenya will start negotiations on animal and plant inspections and quarantine to facilitate the export of Kenya's agricultural products to China. Kenya is deemed one of the key node countries through the Belt and Road Initiative, and China is willing to intensify its business and economic cooperation with Kenya.
Guo also expressed his confidence that with growing political trust, China and Kenya's economic exchanges will grow further in the future.
"Kenya's president, his excellency Uhuru Kenyatta, will attend the import expo as the only president from Africa. I believe his visit will charter a greater future for the relationship of the two countries," Guo said.
He called upon entrepreneurs in both countries to join hands to promote the export of Kenyan products to China, which he believes is a kind of social responsibility that entrepreneurs of both sides should take together.