Key summit shows increased focus on palliative care
Share - WeChat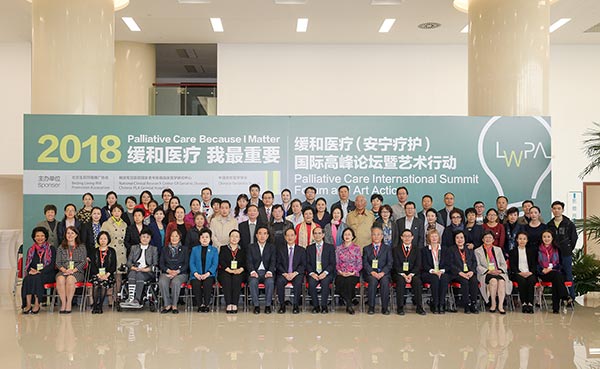 Palliative care is a relatively new concept for China. And in 2015, the Economist Intelligence Unit, an advisory and research company in Britain, ranked China 71 out of 80 countries for quality of death.
It is noted that less than 1 percent of the country's population has access to palliative care and most of the facilities were concentrated in major cities.
However, in recent years, things have been changing.
The Chinese authorities are aware that demand for palliative care is rising rapidly.
And in March last year, 15 hospice pilot projects were set up by the Beijing government in accordance with central government guidelines.
The yearlong pilot intends to explore the introduction of widespread palliative care. But no directions for follow-up programs have been set out.
Meanwhile, the 2018 Palliative Care International Summit was held recently at the Chinese PLA General Hospital in Beijing
It is the third consecutive year that large events like this one are held in China to mark World Hospice and Palliative Care Day, which is observed on the second Saturday of October.
This year also marks the 100th birth anniversary of Dame Cicely Saunders, the pioneer of the modern hospice movement.
Most Popular