Japanese PM arrives in Beijing for official visit
Share - WeChat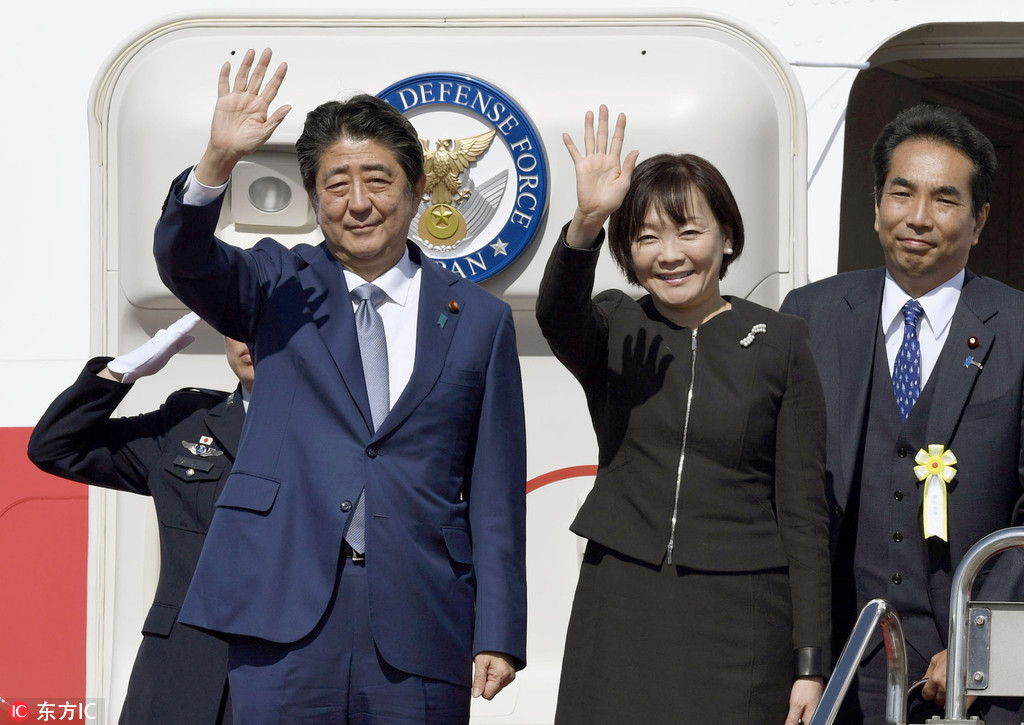 BEIJING - Japanese Prime Minister Shinzo Abe arrived in Beijing Thursday afternoon for an official visit to China.
At the invitation of Chinese Premier Li Keqiang, Abe will visit China from Oct 25 to 27. It is the first official visit by a Japanese prime minister in seven years.
Experts believe Abe's visit will be conducive to the improvement and development of bilateral ties.
According to the Chinese Foreign Ministry, Chinese leaders will meet and hold talks with Abe during his visit in China.
"I think it is an inevitable result for both sides to repair ties under the guidance of the two leaders and also in line with common expectation," said Ruan Zongze, executive vice president and senior fellow at China Institute of International Studies. "The Japanese side has shown a positive attitude in relations with China recently, and the Chinese side has also responded positively, providing a sound atmosphere for the visit."
Since July last year, President Xi Jinping held multiple bilateral meetings with Abe on the sidelines of international meetings including the G20 Summit, the APEC Economic Leaders' Meeting and the Eastern Economic Forum, and they have maintained contact.
Premier Li Keqiang paid an official visit to Japan in May, which was the first by a Chinese premier in eight years and improved bilateral ties despite the twists and turns of the past.
Recent years have also witnessed increasing people-to-people exchanges between the two countries, with more than 10 million mutual visits exchanged in 2017.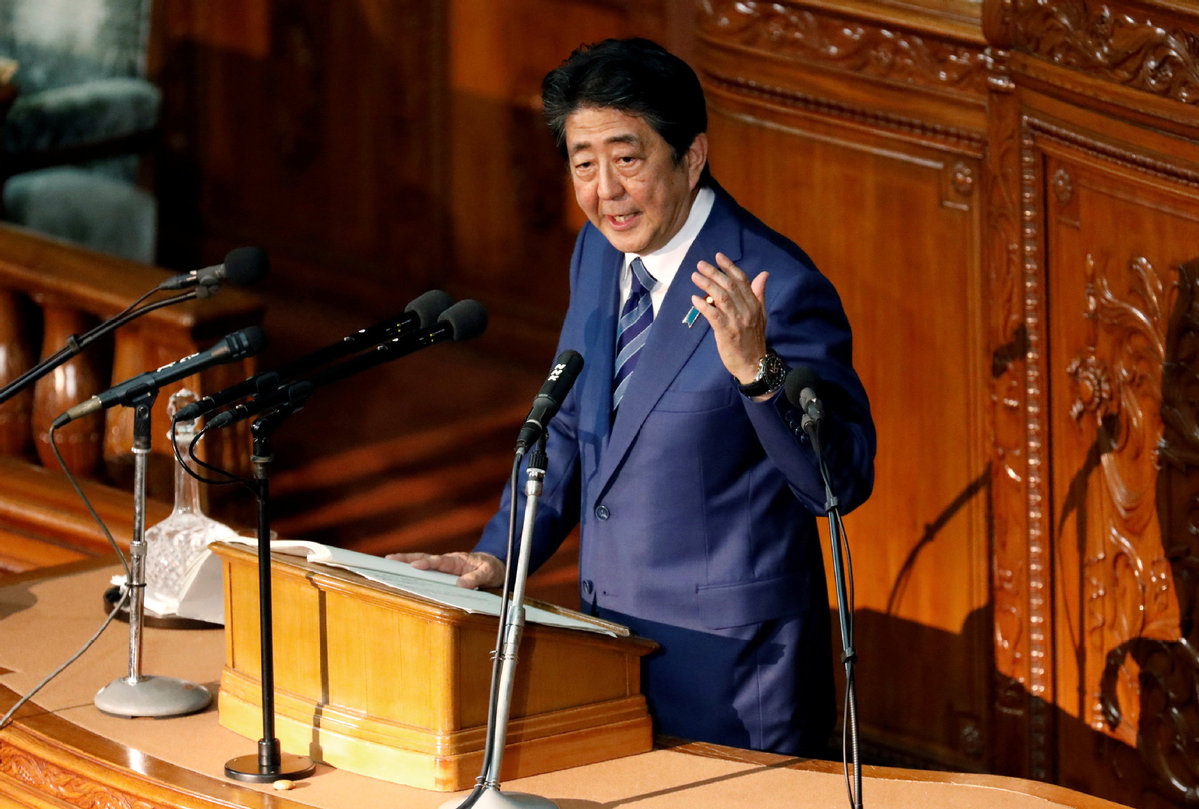 In a survey released by China International Publishing Group and Genron NPO on Oct 11, some 70.4 percent of Chinese respondents and 63.4 percent of Japanese respondents said they were in favor of the two sides enhancing cooperation in bilateral and regional affairs.
This year marks the 40th anniversary of the signing of the China-Japan Treaty of Peace and Friendship. During Abe's visit, a reception marking the 40th anniversary will be held in Beijing.
"All this indicates that the timing for Abe's visit to China has matured," Ruan said.
As China and Japan are the world's second and third largest economies respectively, economic partnerships will be a major topic during the visit, according to Gao Hong, an expert on China-Japan ties at the Chinese Academy of Social Sciences.
According to the Japanese government, around 500 Japanese business leaders will accompany Abe to China.
Gao said it showed the willingness of the Japanese economic community to boost cooperation with China, and the visit was expected to make substantial contribution to improved bilateral ties.
"The Japanese side has prepared some 60 projects for the visit, of which more than 30 are expected to be signed and implemented soon. Such large-scale economic exchange and cooperation activities demonstrate the high level of mutually beneficial cooperation between China and Japan," Gao said.
China-Japan trade volume returned to above the $300 billion level in 2017.
Earlier in a written interview with Chinese media, Abe said the economies of the two countries were inseparable, and China's economic development was a huge opportunity welcomed by Japan and the world.
Abe showed interest in China's Belt and Road Initiative earlier this year, saying Japan would "properly respond to" individual cooperation programs related to the program.
According to the Chinese Foreign Ministry, during the visit, the two sides will also hold a forum on third-party market cooperation. Analysts believe that the forum is a chance for the Japanese side to participate in the Belt and Road.
"Facing the growing trend toward unilateralism and protectionism, China and Japan have become more urgent in strengthening coordination and cooperation. Both countries believe that multilateralism and free trade are in line with both their interests and current trends," Ruan said.
Chinese Foreign Ministry spokesperson Lu Kang said: "Enhancing economic and trade cooperation between the two countries, which are two major economies in the world, will not only conform to mutual interests but also benefit global economy and trade."