China launches HY-2B marine satellite
Share - WeChat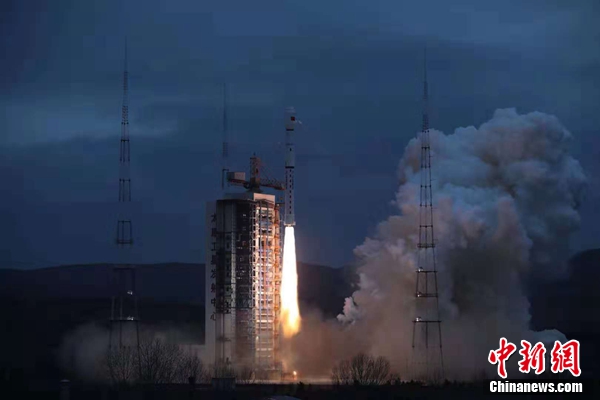 TAIYUAN - China sent a new marine satellite into orbit Thursday morning to form a network with the subsequent HY-2C and HY-2D for maritime environmental monitoring.
A Long March-4B rocket carrying the HY-2B satellite took off at 6:57 am from the Taiyuan Satellite Launch Center in north China's Shanxi Province.
An ocean dynamic satellite, the HY-2B can provide all-weather and all-time observation with a design life of five years. It can cover 90 percent of the world's oceans, and obtain ocean dynamic environment data, such as sea surface temperature, wind speed, sea ice and rainfall level.
In August 2011, China launched its first ocean dynamic satellite HY-2A, which was in orbit for seven years.
On the basis of its predecessor, the HY-2B has been equipped with two new systems: an automatic identification system to track and monitor vessels, and a data collection system to receive, store and transmit buoy measurement data in China's offshore and other sea areas.
"The HY-2 satellites will play a key role in China's ocean resource survey, disaster relief and environment management. The follow-up satellite network will better serve the world and China's maritime power strategy," said Jiang Xingwei, director of the National Ocean Satellite Application Center under the Ministry of Natural Resources.
Thursday's launch was the 288th of the Long March rocket series.