Original ballet 'Bright Red Star' takes center stage in Shanghai
Share - WeChat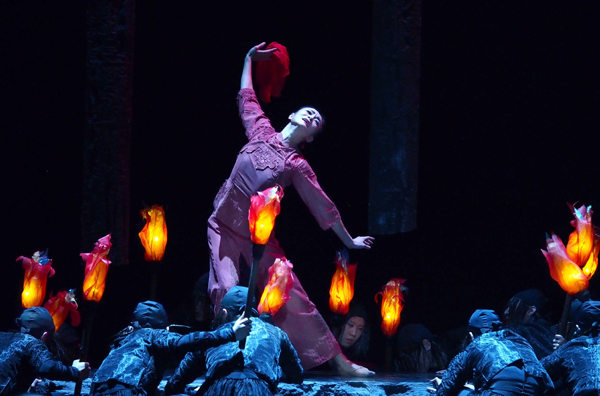 The original ballet Bright Red Star created by Shanghai Ballet was performed at Shanghai International Dance Center for the first time on Oct 24.
With beautiful body language, the ballet tells a story of Pan Dongzi growing up to be a Red Army soldier through the baptism of war. Bright Red Star is the second "revolutionary" ballet after The White-haired Girl.
According to Xin Lili, director of Shanghai Ballet, the ballet is a tribute for the 40th anniversary of reform and opening-up.
"It is not a retelling of the classic story. It has modern vocabulary and structure. It is a new creation based on the modern era. It is very meaningful to tell the story of China and let the world know about Chinese ballet." She said.
Most Popular