Global universities form Belt and Road network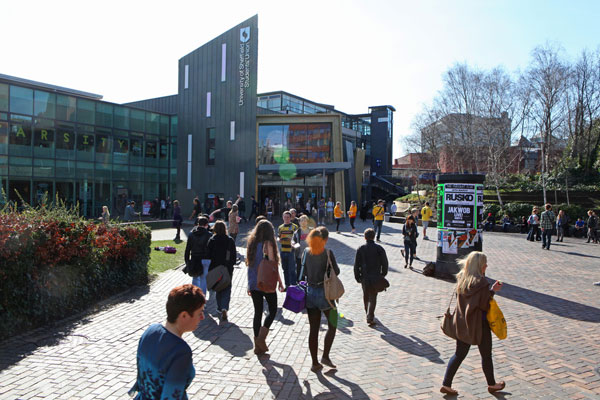 Four British universities have signed on as founding members of the 21st Century Maritime Silk Road University Consortium, a new network aimed at supporting joint research and student exchanges within the region covered by the Belt and Road Initiative.
The universities, in Sheffield, Cardiff, Newcastle, and Southampton, join 56 other academic institutions from Europe, Asia, and the United States to form the consortium, which is led by Xiamen University in Southeast China's Fujian province.
The network was officially launched this week from Xiamen, a key port city and a maritime component of the Belt and Road Initiative, which is a China-led international effort to develop economies and infrastructure.
Members issued a declaration calling for deepened cooperation in shared educational resources, higher education, and scientific research.
Keith Burnett, the University of Sheffield's vice-chancellor, said the consortium will help researchers engage with industry and support development.
"The city of Xiamen plays a leading role in China's Belt and Road Initiative, which is one of the key focuses of China's overseas development activity," said Burnett. "For that reason, it is a fitting host to a consortium dedicated to productive international partnerships between leading universities as we work together on the great challenges we face as local communities and as countries."
The four universities from Britain are members of the Russell Group, an organization representing the top 24 research-focused universities in the nation.
The University of Sheffield already collaborates with a number of consortium universities, Burnett added.
Sheffield has an exchange program with Nanjing University in Jiangsu province, as well as a joint project in the field of semiconductor research with Xi'an Jiaotong University in Shaanxi province.
And Simon Foster, a researcher at the University of Sheffield, is working with Han Aidong from the School of Life Sciences at Xiamen University to find new ways to combat antibiotic-resistant bacteria.
Zou Yajun, vice-president of Nanjing University, said education plays a key role in achieving the objectives of the Belt and Road Initiative.
He said Nanjing University has already made headway in student exchanges and joint research with other universities that are in the consortium.
So far, 60 universities from 17 countries and regions have joined the network. Among them are: Sorbonne University in France; Bologna University in Italy; the University of Melbourne in Australia; Victoria University of Wellington in New Zealand; Nanyang Technological University in Singapore; the University of Dayton in the US; and leading institutes from Japan, Malaysia, Singapore, Indonesia, Russia, Sri Lanka, Thailand and Turkey.
At the launch, delegates also discussed spin-out technologies at universities in Singapore and Australia, artificial intelligence and design at Sorbonne, and environmental science in New Zealand.