House on wheels makes stop in Hangzhou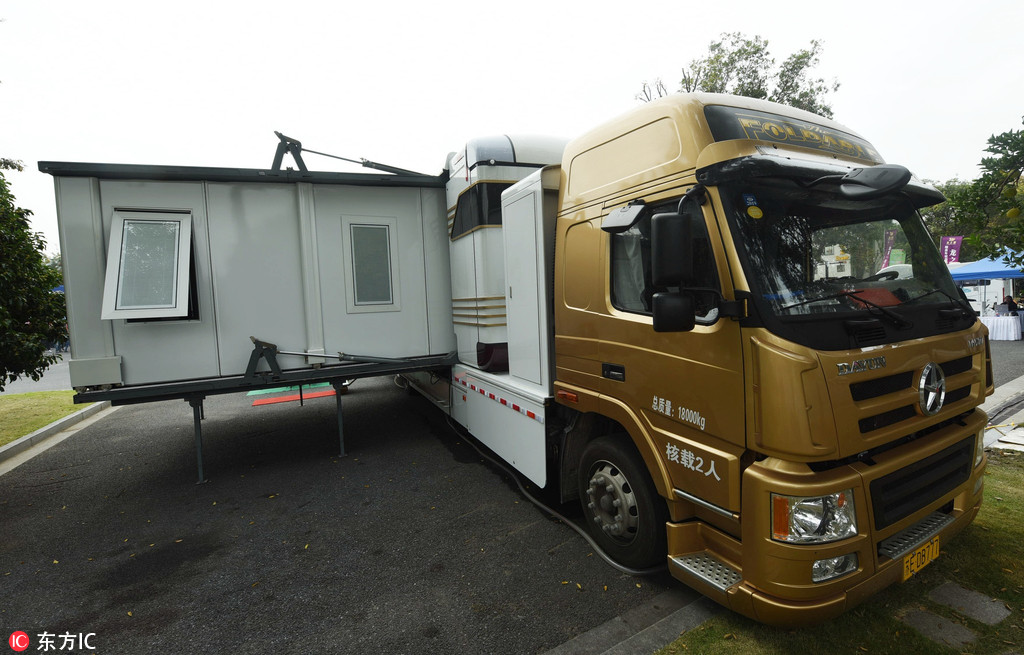 Can you imagine going on a trip and taking your house with you? A folding house on wheels recently showed up on a street in Hangzhou, East China's Zhejiang province, priced at nearly two million yuan ($288,000).
The Shanghai-built house is 12 meters long, 4 meters high and 10.5 meters wide, and when fully stretched becomes a 60-square-meter suite. A balcony is available if needed. The rolling house provides one example of satisfying people's living demands.