Sri Lanka ranked No 1 travel destination in 2019 by Lonely Planet
Share - WeChat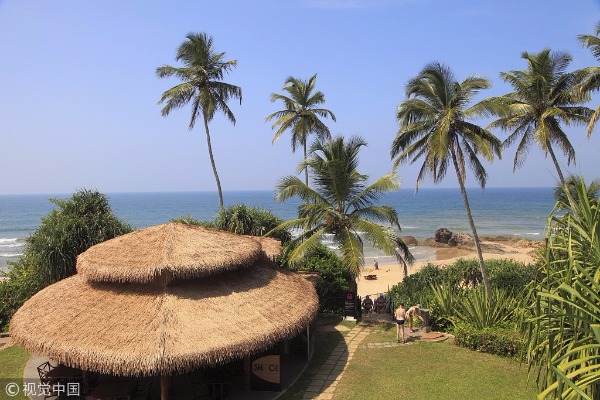 Sri Lanka has claimed the top spot in the world's leading travel guide, the Lonely Planet as the best travel destination in 2019, local media reported Tuesday.
Sri Lanka topped the list of best countries to visit primarily because travel has become much easier in the island country since the civil war ended in 2009, the Lonely Planet said.
Sri Lanka ranked first followed by Germany and Zimbabwe.
"It's changed so much, so quickly, and in a lot of ways that makes travel much easier," Matt Philips, destination editor at Lonely Planet, was quoted by local media as saying.
"During the civil war there were large tracts in the north that were completely off limits, but now there are new roads and rail links, and new internal flights," he added.
He also said travel products had hugely evolved in Sri Lanka, and now includes diverse opportunities beyond mere beach holidays, from eco-tourism and yoga retreats to visiting national parks to see elephants and leopards.
"It's also great for foodies. Sri Lanka has everything," Philips added.
Sri Lanka's Tourism Minister John Amaratunga termed the ranking as "fantastic news," saying tourism was expected to strengthen further following the mega campaigns underway in several global cities.
Sri Lanka's tourism industry, once heavily scarred by a 30-year civil conflict, has become one of the leading industries after the country was dubbed one of the world's greatest tourist hot spots by several international publications in recent years.
This year, over 1.7 million tourists have visited the island country with the government targeting 2.5 million arrivals by the end of the year.
China, India and Britain are the leading markets with the most number of arrivals.