Tourists to Qomolangma base camp to use more EVs
Share - WeChat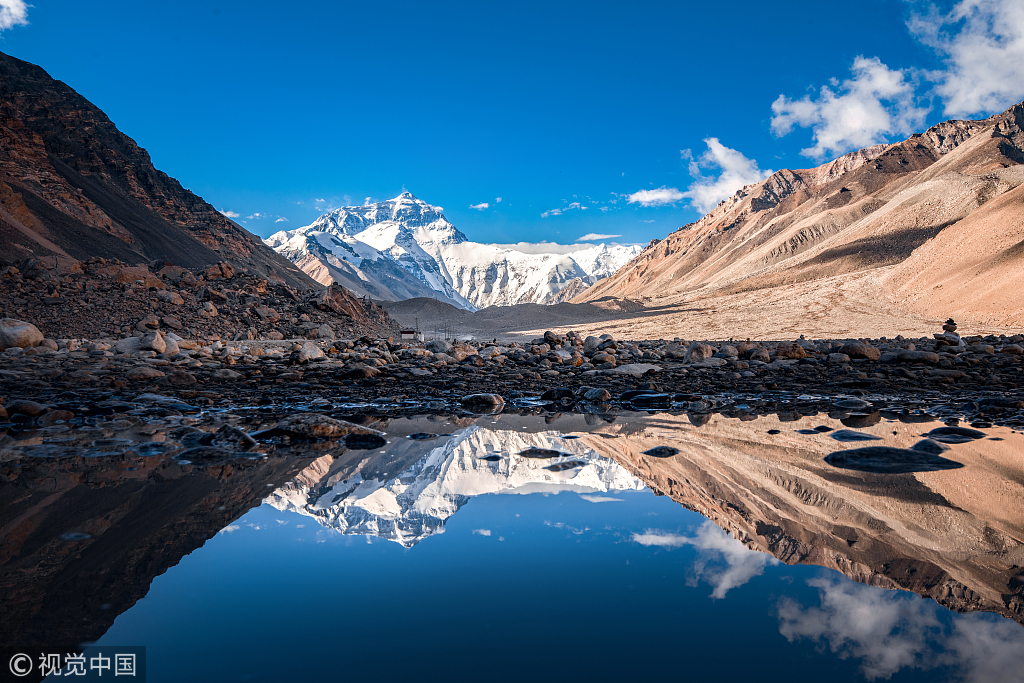 Tourism authorities in Southwest China's Tibet autonomous region will introduce environmentally friendly electric vehicles to the Qomolangma Base Camp starting next year.
The local tourism development commission of Dingri county, where the base camp is located, said they have also made a rough plan to gradually ban non-electric vehicles to the camp in the near future.
Tang Wu, the commission's director, said the county has been preparing for implementing the plan for years, and it has launched a trail electric vehicle for one year.
"We will seek proper solutions for the banned vehicles in the county, and make sure there will be a safe parking lot for them," he said, adding that tourists will be transported to the scenic sites in a timely and safe manner.
Qomolangma, known as Mount Everest in the West, attracts thousands of tourists every year.
The Qomolangma Base Camp received more than 140,000 tourists last year, according to Tang.
He said the camp receives an average of 20,000 vehicles every year.