Plastic pollution enters human body as research highlights the problem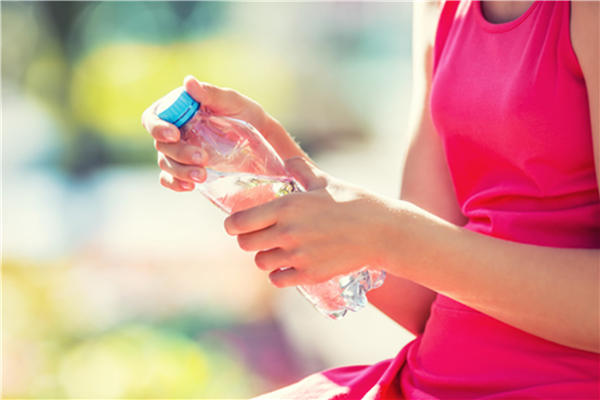 A research by the Medical University of Vienna into dietary intake shows that people's bodies are becoming increasingly contaminated with plastic.
Possible sources for the contamination could be eating fish that have already absorbed microplastics, or drinking bottled water.
Previously, plastics have been found in items as diverse as honey, organic fertilizers, beer and household dust. The health implications are as yet unclear, but the Daily Mail newspaper reports that chemicals used in the production of plastic have previously been found to affect the development of sexual organs in fish and animals.
"This confirms what we have long suspected — that plastics ultimately reach the human gut," said lead researcher Philipp Schwabl.
"Of particular concern is what this means to us, and especially patients with gastrointestinal diseases. The smallest microplastic particles are capable of entering the bloodstream and lymphatic system and may even reach the liver.
"Now that we have first evidence for microplastics inside humans, we need further research to understand what this means for human health."
Participants in the survey kept a food diary for a week. At the end all their gut samples provided tested positive for up to nine varieties of microplastics. The most common ones were those found in food and drink packaging.
Schwabl said it seemed that the rise in plastic pollution was an almost inevitable bi-product of the way society operates, adding: "It is likely that the amount of plastic contamination may rise further if mankind does not change the current situation."
Mike Childs, head of policy at environmental campaigning group Friends of the Earth said the research was an alarming new development of an existing problem.
"This is further disturbing evidence of how pervasive plastics are in our environment," he said.
"It now appears to be impossible for people to avoid ingesting or breathing in plastic pollution, … we don't yet know what effect it has on human health."
Another prominent ecological group, Greenpeace, called the findings "shocking".
"The global plastic problem is totally out of control," Greenpeace's senior oceans campaigner Louise Edge told the Daily Mail.
"We need urgent action from governments to massively reduce plastic use and ensure any we do use, which must be essential, is captured and properly recycled."
Figures show that in England 4.7 billion plastic straws, 316 million plastic stirrers and 1.8 billion plastic-stemmed cotton buds are used every year. And around 10 percent of cotton buds are flushed down toilets and can end up in waterways and oceans.