Training robots to ease deliverymen's work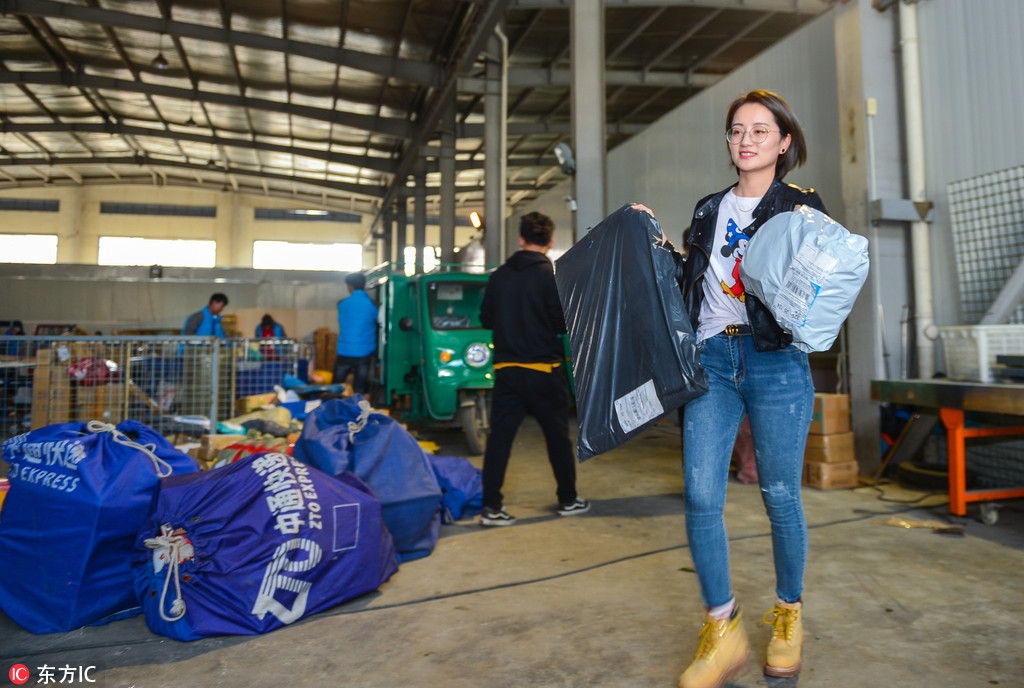 Couriers rushing to and fro are expected to be free from hundreds of phone calls each day, and customers' orders will be automatically shown on their hand-held terminals after robots communicate with receivers over phone.
Fang Meiting, a professional working to improve operation at Cainiao Network, an Alibaba Group logistics arm, is often involved in deliverymen's work, so as to perfect their services and relieve their burdens.
When a courier complained to her that making too many calls affected his service quality, Fang thought about training a voice-enabled robot to assist these deliverymen and also optimize consumers' experience.
The idea became reality with cooperation among Alibaba's affiliates Cainiao and e-commerce robot assistant AliMe, and the tech giant's unit Ali Telecom. A robot with a pleasant voice can call customers on their own once deliverymen are ready to dispatch their parcels, and get to know and record customers' details — like whether the parcels should be delivered to home, to office or a storage locker. This will ease couriers' work as they will have to worry only about delivery.
These robots will be installed at five express companies before the upcoming online shopping spree "Double Eleven", which falls on Nov 11 every year. And the robots are expected to make more than one million calls each day.