Penderecki masterpieces go on tour in China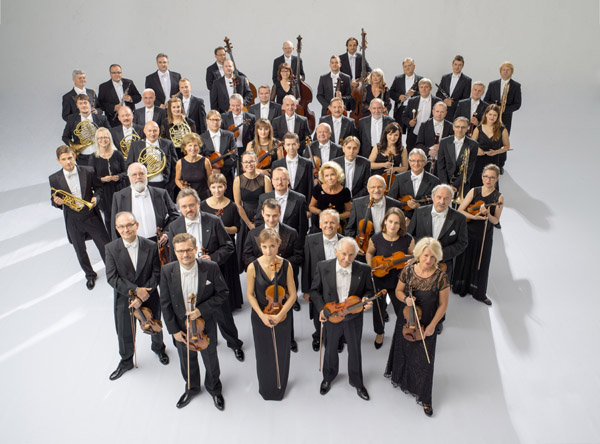 Works by the renowned Polish composer will be performed in five cities from now till end of the month, Chen Nan reports.
In 1995, Polish composer and conductor Krzysztof Penderecki finished his Violin Concerto No.2 Metamorphosen, 18 years after his Violin Concerto No.1.
Penderecki, who started working on the score in 1992, dedicated it to his friend, German violinist Anne-Sophie Mutter, who premiered it later that year with the London Symphony Orchestra.
The score was also featured in the album Penderecki: Violin Concerto No.2 Metamorphosen by German classical music record label Deutsche Grammophon in 1998. It also won two Grammy awards that year: Best Instrumental Soloist Performance (with orchestra) and Best Classical Contemporary Composition.
"Few composers have demonstrated so many different colors and contradictions through their compositions," says the violinist Mutter in Beijing recently. "For me, this work is a physical and psychological challenge, which requires my best technical skills but yet give me tremendous musical fulfillment."
To mark Penderecki's 85th birthday, which falls on Nov 23, and in celebration of the 100th anniversary of Poland regaining its independence, Mutter played the Violin Concerto No.2 Metamorphosen alongside Sinfonia Varsovia Orchestra under the baton of Polish conductor Maciej Tworek at the National Center for the Performing Arts in Beijing on Oct 17.
The performance also marked the start of the violinist's China tour with the orchestra.
Penderecki, who was also in Beijing, will join the tour which includes Shanghai on Oct 21, Changsha, Hunan province, on Oct 23, Xiamen, Fujian province, on Oct 26 and Fuzhou, Fujian province, on Oct 28.
Penderecki will be conducting Sinfonia Varsovia Orchestra, performing Antonín Dvorak's Symphony No.7.
"There is humanity in his music, not just techniques. His music makes us more human," Mutter adds. "Playing his pieces brings much more meaning to my life."