Leverage trade deals for US return to climate accord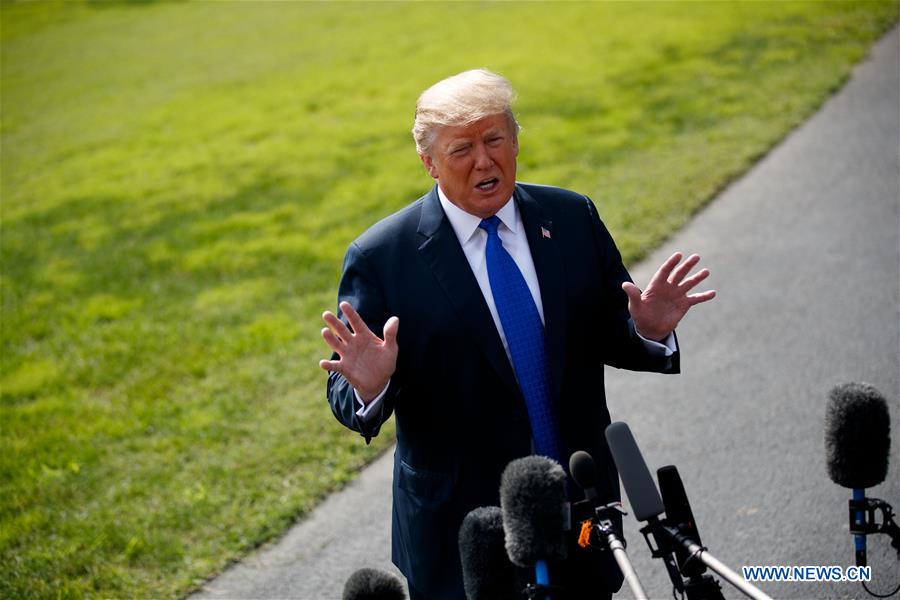 On Nov 7, 2012, four years before winning the 2016 US presidential race, Donald Trump tweeted: "The concept of global warming was created by and for the Chinese in order to make US manufacturing non-competitive."
Trump has since reportedly sent at least 115 tweets denying climate change. However, climate change is not a Chinese hoax, even if Trump really does believe so.
On Oct 6, the Intergovernmental Panel on Climate Change meeting in Incheon, the Republic of Korea, approved a report calling for efforts to limit global warming to 1.5 degrees Celsius, instead of 2 degrees, above the pre-industrial level, in order to avoid extreme climate impacts such as drought and floods around the world.
The report said it would require rapid, far-reaching and unprecedented changes in all aspects of society in order to reach that goal.
Yet its stark warning has not moved the Trump administration. In an interview with The Associated Press published on Wednesday, Trump said he is not willing to "sacrifice the economic wellbeing of our country for something that nobody really knows". And that is the main reason he, after becoming president, quickly withdrew the United States from the Paris climate agreement, which was adopted by 195 countries in December 2015.
Trump even bragged to AP how he has "natural instinct for science" when it comes to climate change, citing the fact that his uncle, John Trump, was a professor at MIT.
The White House clearly has a new talking point for denial these days. Speaking on Tuesday after visiting the damage caused by Hurricane Michael in Georgia, Vice-President Mike Pence said the causes of climate change have "yet to be seen".
This is nothing but a lie told in front of those who felt the hurricane's wrath. It betrayed the conclusion by most climate scientists that warming waters are connected to the strong storms. A NASA report found that 97 percent or more of actively publishing climate scientists agree that climate-warming trends over the past century are extremely likely due to human activities.
The US is by far the largest carbon polluter in history. It is now the second-largest carbon emitter in the world after China, but its per capita emissions are still more than twice that of China. And it is irresponsible to say the least for the current US administration to choose to absent the country from the global fight against climate change.
There are efforts at subnational levels, such as by the state of California led by Governor Jerry Brown, and by individuals such as billionaire Bill Gates and Michael Bloomberg, to help keep the US pledge under the Paris accord.
It is good to know that Bloomberg may rival Trump in the 2020 presidential election. His win would inject much needed momentum in the global fight against climate change.
Oops, did I just interfere in the 2020 US presidential election?
The US is probably the most divided country in the world when it comes to climate change, with Republican and Democrat supporters holding starkly different views.
A Pew Research Center survey released on Monday shows that only 11 percent of registered Republican voters see climate change as a pressing issue facing the US, while 72 percent of the Democrat voters say it is a serious problem.
The Trump administration, which has been spending much time waging trade wars, is not willing to seriously consider the latest IPCC report.
French President Emmanuel Macron promised last month that France won't sign trade deals with countries that do not comply with the Paris accord. That actually is something that other countries should insist on when they go into trade negotiations with the Trump administration.
The author is a columnist at China Daily. chenweihua@chinadaily.com.cn
Most Viewed in 24 Hours
China Views