China has plenty of ammunition to fight its corner in trade war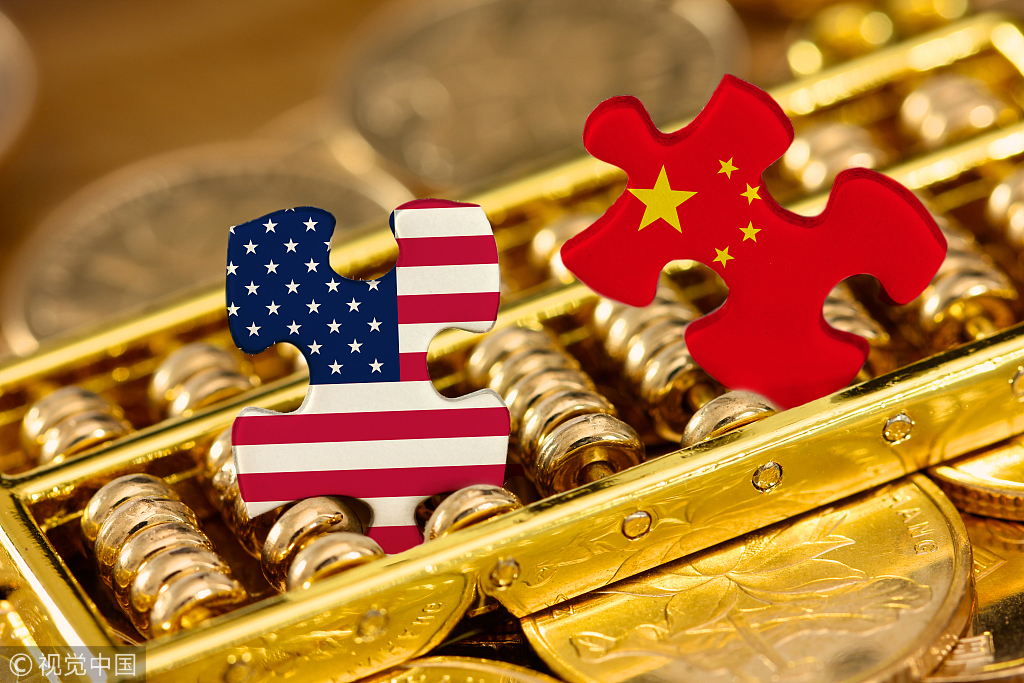 Editor's note: On Sunday, CBS broadcast an interview with US President Donald Trump in which he said China does not have sufficient ammunition when talking about the ongoing trade war. China Radio International comments on its official social media account:
It seems Trump rather looks down upon China. Despite his own words, he called what is happening between China and the United States a "skirmish" instead of a "trade war".
And the evidence he quotes to support his "insufficient ammunition theory" is rather simple: China levied additional tariffs on goods worth $53.1 billion from the US, while the US levied additional tariffs on goods worth $200 billion. He made a mistake here by saying $100 billion instead of $200 billion.
Trump should know, above all, that the trade war is not a game of numbers. China has maintained its restraint since the beginning of the ongoing trade war, but that does not mean it is inferior to the US in capabilities. Contrary to Trump's claim, China has large stockpiles of ammunition to be used in the ongoing trade war.
First, China's economic growth rate has been stabilizing between 6.7 and 6.9 percent for 12 successive quarters, signaling a prosperous economy, which in turn boosts robust consumption and incessant investment. In 2017, China's exports totaled $12.7 trillion, of which the $200 billion account for only 8.8 percent. The prosperous economy is the biggest ammunition supply to China in the ongoing trade war.
Second, China has taken a new round of opening-up measures, which will further open up its market and enhance its economic exchanges with other economies. Intellectual property rights are being better protected, the market threshold is lower, while the negative list for foreign investment is becoming increasingly shorter. All these provide ammunition for China, too, in fighting the trade war.
Yet with all the ammunition it has in hand, China is unwilling to fight the trade war launched by the US. China has long insisted that there is no winner in a trade war, and hopes the US government will correct its wrongdoings soon by ending the trade war.
Most Viewed in 24 Hours
China Views